Report: Consumers distrust GMO foods, want non-GMO options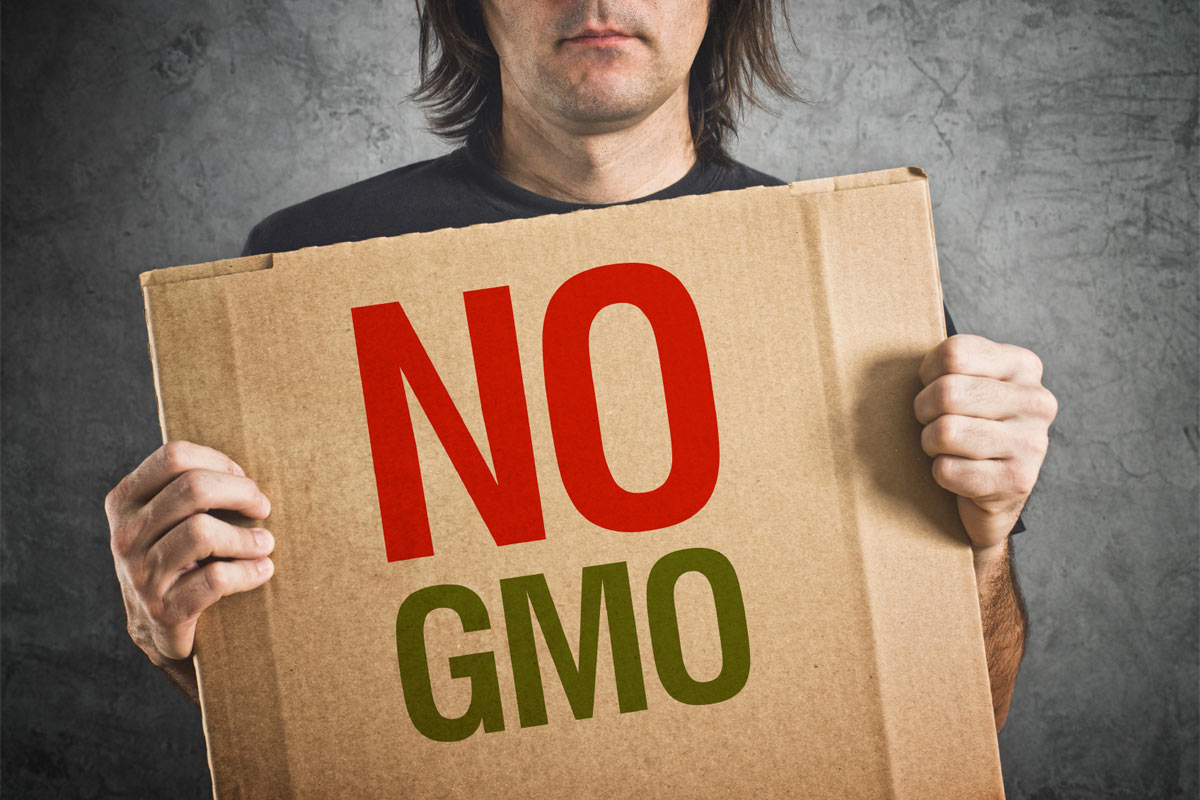 Published: January 2, 2019
Category: The Non-GMO Blog
Linkage Research's Free From Forum finds 35 percent of U.S. consumers place non-GMO at top of food purchasing criteria
By Carl Jorgensen
Genetic engineering is in the headlines these days, from gene-edited babies in China to a genetically modified ingredient that makes plant-based burgers "bleed." While consumers may not understand the details of transgenics, CRISPR, synbio, RNAi and other genetic engineering techniques, they consistently express distrust of the idea of gene-altered food.
The distrust of gene-altered food has its roots in a broader, growing distrust of societal institutions. The 2018 Edelman Global Trust Index indicates that between 2017 and 2018, the U.S. public's declining trust in government, the media, and business was the steepest ever measured, down 23 points for the informed public, and down 9 points among the general population, on a 100-point scale. The latest data from the Free From Market Monitor, a resource of Linkage Research & Consulting, shows that this distrust extends to food. There is a backlash against scientific manipulation of food, and a lack of trust in the ability of government to regulate it. 35 percent of U.S. consumers place non-GMO at the top of their food purchasing criteria. This rivals and even surpasses organic at 33 percent.
The anti-science (or, more positively, "natural") bias in food choices extends to other purchase criteria. Of those consumers prioritizing non-GMO, 59 percent are also avoiding antibiotics in foods, and 56 percent are avoiding hormones. An average of 33 percent of this consumer cohort also avoids artificial colors, flavors, preservatives and sweeteners.
These are not fringe consumers; the non-GMO consumer primarily shops conventional (80 percent) and mass merchandise (78 percent) retailers. Legacy consumer packaged goods brands and private label brands should consider eliminating GMOs and other ingredients avoided by these consumers to capitalize on this growing market. The decline in trust is actually an opportunity to build trust by showing these mainstream consumers that your food products are free of the production methods and ingredients that they are objecting to.
In fact, brands have a head start in building trust: In their 2018 Earned Brand report Edelman reports that 46 percent of consumers believe that "brands have better ideas for solving our country's problems than government," and that 53 percent believe that "brands can do more to solve social ills than government." They will look to brands for leadership in regenerating the food system as well.
Carl Jorgensen is the EVP, Managing Director of the Free From Forum at Linkage Research & Consulting, Inc. The Free From Forum helps companies drive growth through the latest understanding of the free from marketplace, trends, and consumer needs. For more insights, follow us on LinkedIn (www.linkedin/company/linkageresearch) or visit www.freefromforum.com