PURIS launches new facility that doubles its pea protein production capacity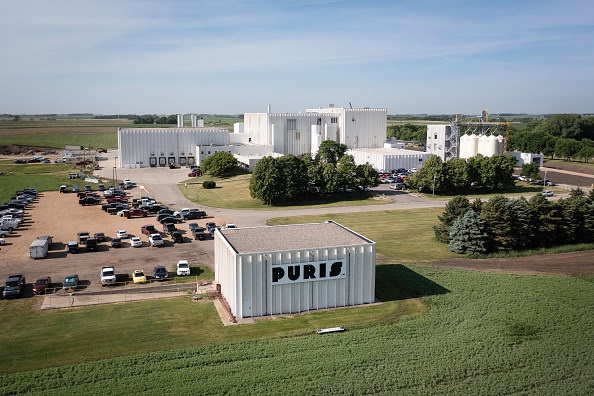 Published: December 7, 2021
Category: Market News
PURIS, a pioneer in plant-based food systems, recently announced that its new production facility in Dawson, Minnesota is officially online. The state-of-the-art facility more than doubles production capacity for the company, making PURIS the leading supplier of pea protein in North America and accelerating its mission to build a sustainable food system.
The Dawson facility, which was retrofitted from an existing dairy plant, will support continued growth for PURIS Proteins, a joint venture between PURIS and Cargill. With the completion of the facility, PURIS possesses the only vertically integrated, multi-plant pea protein production model in the U.S. It will enable the company to supply roughly 50% of North America's pea protein and do so sustainably, while also making available product that is grown, processed, and packed in the U.S. Impact is also present locally, with nearly 100 new jobs brought to Dawson and the surrounding community.
"There's impact at every level—it supports a local economy here in Dawson, introduces peas as a revenue stream for farmers, makes more plant-based foods available to consumers, and ultimately brings us one step closer to a sustainable food system," said Tyler Lorenzen, CEO of PURIS Proteins.
PURIS is doubling its capacity as consumer interest in plant-based eating surges. A new report on the plant-based food market (Bloomberg Intelligence, Aug. 2021) indicates the global plant-based alternatives market could reach $162 billion by 2030.
Growth of the plant-based market is nearly double that of overall U.S. retail food sales (Supermarket News, Apr. 2021) and is poised to continue this trajectory as taste and nutrition profiles are improved and more consumers take action to lessen the environmental impact of their purchases.
Organic & Non-GMO Insights December 2021