Organic under threat: OTA urges defeat of move to weaken organic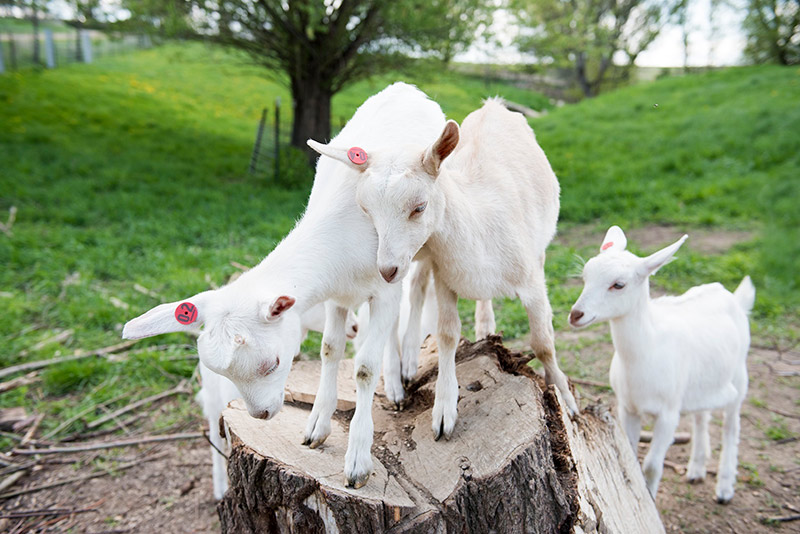 Published: July 31, 2023
Category: Organic News
OTA says effort to stop organic animal welfare rule sets dangerous precedent
The Organic Trade Association (OTA) is urging Congress to oppose an effort on Capitol Hill to stop the advancement of organic animal welfare regulations, calling the effort unjust and unwarranted and part of a broader attempt to dismantle the National Organic Program.
An amendment to the House Agriculture Appropriations bill has been offered by Congressman Keith Self, a Republican from Texas, that would effectively block the U.S. Department of Agriculture (USDA) from adopting critical regulations that update key organic animal welfare provisions. The regulations, formally known as the Organic Livestock and Poultry Standards, have been under discussion and review for over twenty years and are widely supported by the organic sector and the public at large.
"Adoption of this amendment would set a dangerous precedent for organic rule-making and threaten the future of organic," said Tom Chapman, CEO of the Organic Trade Association. "Organic producers and anyone who values organic need to realize that this is about a whole lot more than animal welfare."
Chapman warned that if the amendment is adopted, "the entire structure that governs USDA's National Organic Program would be weakened, ultimately causing severe economic harm to tens of thousands of organic producers and businesses across the country, and irrefutably shaking the confidence of consumers in the USDA Organic label."
The amendment specifically prohibits any funds to be used to "write, prepare, or publish any final or interim final rule relating to, or otherwise implement or enforce, the proposed rule entitled 'National Organic Program; Organic Livestock and Poultry Standards' published in the Federal Register on August 9, 2022." The House Rules Committee meets on Wednesday to consider amendments to the Agriculture Appropriations bill.
The Organic Livestock and Poultry Standards rule has been in the works for more than 20 years. Its goal is to standardize organic livestock and poultry regulations and ensure that the highest standard of care is the baseline for all organic producers. USDA has acknowledged that without the rule, the inconsistent interpretation of current regulations is causing competitive harm to the organic farmers already adhering to the most robust animal welfare standards.
USDA released its final Organic Livestock and Poultry Practices regulation in early 2017, after 14 years of vetting and review by organic stakeholders and industry and government experts. The implementation of that final rule, however, was delayed and blocked, and the rule was ultimately withdrawn. In the fall of 2017, OTA filed a lawsuit against the USDA for unlawfully delaying the implementation of the regulation and violating the Organic Foods Production Act. The lawsuit is still ongoing. In the meantime, the current Administration proposed the Organic Livestock and Poultry Standards regulation last August, which is in line with the Organic Livestock and Poultry Practices final rule.
The association has launched an all-out effort to stop this latest threat. It is advocating against it on Capitol Hill and engaging its members and other organic stakeholders in the campaign.
"We have been fighting against efforts to weaken the organic system and prevent organic standards from advancing for decades, and we're not going to stop now," said Chapman. "This latest move to tie the hands of the USDA in carrying out its legal responsibilities regarding organic will not stand, and we urge all organic stakeholders to speak out against this and for Congress to solidly defeat it."
Organic & Non-GMO Insights August 2023