Organic farmer wanted. Successful organic farm in western Pennsylvania is closing after 42 years because no one wants to run it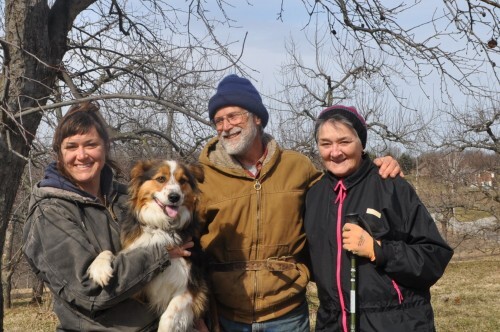 Published: February 8, 2021
Category: Organic News
Don Kretschmann, a 71-year-old farmer in Beaver County, PA, had advertised for ten years inviting someone to carry on the successful track record of Kretschmann Family Organic Farm.
He was offering lease of the land (80 acres), equipment, and his house, so the right person could keep alive the business he and wife Becky had nurtured. Family members considered it but declined, and a couple of times Kretschmann was close to a deal. Local sustainable agriculture leaders feel the loss of an important farm and a significant mentor. "A farm like that could have so much potential," noted NYU's Carolyn Dimitri.
The couple began farming organically 50 years ago, self-taught. Their farm was among the first in Pennsylvania to be certified organic—and early to jump onto direct-to-consumer sales. Their first CSA harvest in 1993 served 85 customers, growing to 1,000 current customers in the greater Pittsburgh area. They switched entirely to a CSA model in the early 2000s.
An unsuccessful battle to stop a natural gas compression station encroaching on the property ended in neighborhood breaches, but Kretschmann says it was "part of the environmental message, our philosophy."
Daughter Maria will continue running the cider business she started in 2019 and will tend the apple orchard. Kretschmann has meticulously tied up loose ends as the final harvest approaches; he found new jobs for three migrant Mexican workers (second generation to work his farm). He has sold his CSA customer list to Who Cooks for You.
Source: The Morning Call
To view source article, visit:
https://www.mcall.com/news/pennsylvania/mc-nws-pa-farm-last-harvest-20210111-lzkxuiu7urdkffejowuvf2dwpm-story.html
Organic & Non-GMO Insights February 2021