Oatly launches regenerative agriculture movement to slash climate footprint by 70%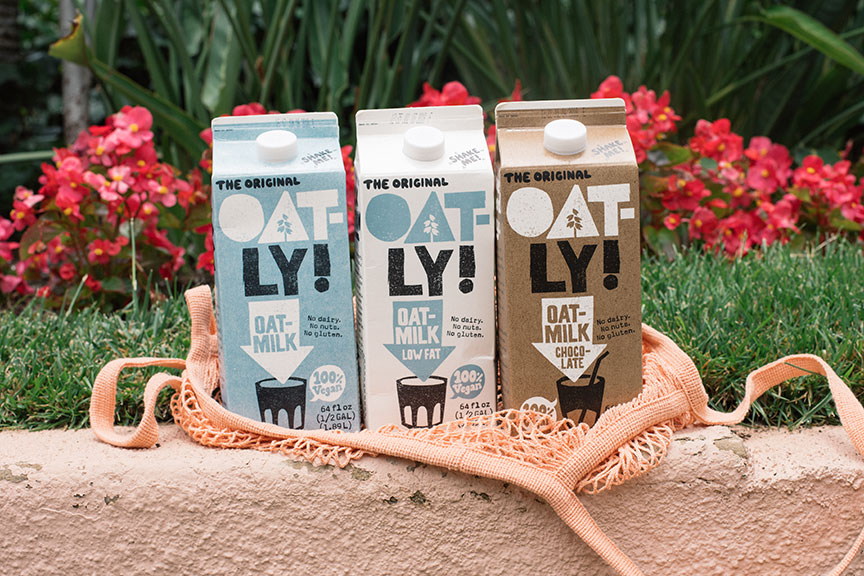 Published: July 31, 2023
Category: Regenerative Agriculture
Oatly recently announced the launch of a global regenerative agriculture movement that will work with farmers, aiming to dramatically reduce greenhouse gas emissions.
Called F.A.R.M. (Future Agriculture Renovation Movement), it aims to restore carbon, improve biodiversity, and support farm viability. The movement will test several different models of regenerative agriculture; pilots are currently taking place in Canada, Sweden, the U.S., Finland, and the UK, and will scale globally if successful.
"The old has become new again"
In 2022, 22 corn and soy farmers participated in the pilot schemes by adding oats as a third crop in their rotation. Oatly says it consults with farmers to find out what works and provides financial incentives to those who take part in the pilots.
"The whole idea of planting clover and other cover crops kind of got lost through the generations. These are actually all things my grandpa and great-grandpa did, so it's cool that the old has become new again," said Ben Dwire, a third-generation farmer in Arco, Minnesota.
By 2029, Oatly hopes that F.A.R.M. will allow the company to:
Source 100% of global strategic ingredients (oats, canola, cocoa, coffee, coconut, sugar, and vanilla) from sustainable agriculture production.
Reduce the climate footprint of its oat drinks by at least 70% per liter.
Increase ecosystem health, improve farmer livelihoods, and contribute to climate solutions.
"We're moving from a zero-sum sustainability concept to the concept of regenerative agriculture, which builds it back better. Improve soil health, improve agriculture, improve farmer livelihoods," said Julie Kunen, director of sustainability for Oatly North America.
Source: Vegconomist
To view source article, visit:
https://vegconomist.com/agriculture-agribusiness/oatly-launches-regenerative-agriculture-movement-to-slash-climate-footprint-by-70/
Organic & Non-GMO Insights August 2023