Non-GMO Similac baby formula coming, thanks to consumers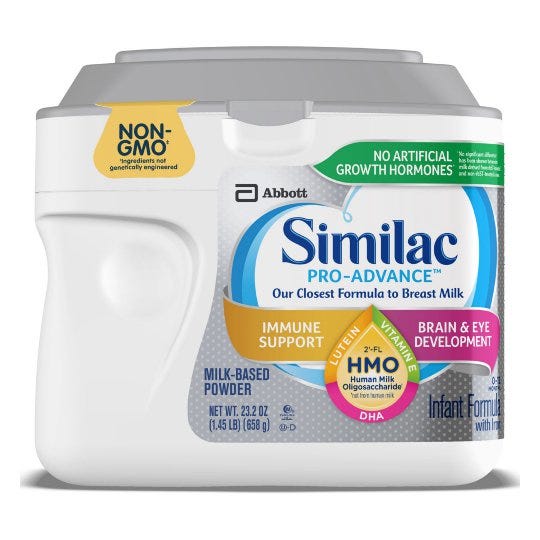 Published: April 8, 2021
Category: Non-GMO News
Health care company Abbott is finally rolling out a baby formula free of genetically modified ingredients—the first to do so. Most commercial baby food contains GM corn and soy derivatives. Similac Advance non-GMO formula is coming to Target; a non-GMO version of Similac Sensitive will follow.
"We listen to moms and dads, and they've told us they want a non-GMO option," said Chris Calamari, the general manager of Abbott's pediatric nutrition business.
In a survey of 1,829 adults, one in five preferred non-GMO products; higher-income households and Northeast-based consumers were particularly adamant. The recent research sealed the decision—over one-third of consumers said non-GMO would give them peace of mind.
Cornucopia Institute applauded the decision. "Nobody should be eating GMO foods, especially babies. But until infant formula makers stop using GMO ingredients, hundreds of thousands of newborns and infants will be unwitting participants in this huge, uncontrolled experiment with the health of the next generation."
Although Similac Organic is already available, parents wanted a non-GMO version of Similac Advance because it's created to be more similar to breast milk.
Source: Real Daily
To view source article, visit:
https://realdaily.com/baby-formula-gmo-free/
Organic & Non-GMO Insights April 2021