New report finds global pesticide use has increased by a "staggering" 80% since 1990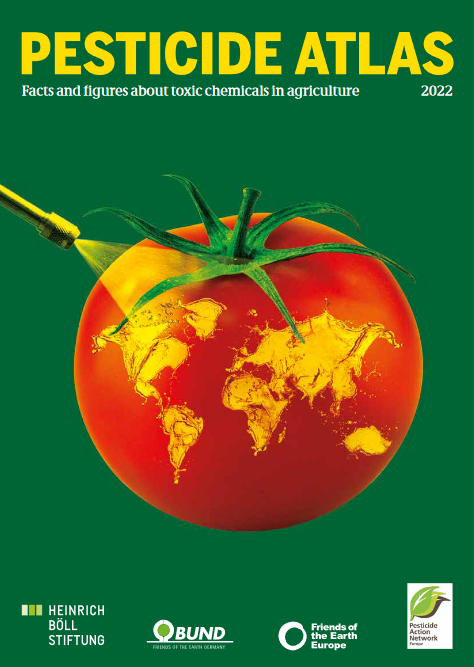 Published: December 9, 2022
Category: Pesticide News, The Non-GMO Blog
A new Pesticide Atlas report found global pesticide use up 80% since 1990 along with an estimated 11,000 human fatalities and poisoning of 385 million people each year.
There has also been a 30% decline in field birds and grassland butterfly populations with one in ten of Europe's bees threatened with extinction.
"The evidence is staggering; the current food system based on the heavy use of poisonous chemicals is gravely failing farmers and consumers and feeding biodiversity collapse," said Clara Bourgin of Friends of the Earth Europe.
The EU, which sells a quarter of all pesticides, is sliding backward in its commitment to halve pesticide use by 2030. The European Commission is pushing for a one-year extension of glyphosate, whose approval has been delayed.
Ariel Brunner of BirdLife Europe said, "The farm lobby is cynically exploiting Russian aggression in Ukraine to try and keep us on the road to ecological collapse."
The EU exported 81,000 tons of pesticides in 2018 that are banned on its own farms. Over 40% of pesticides used in Mali and Kenya and 65% of pesticides in four Nigerian states were highly hazardous. Asia experienced 255 million poisonings, and Africa over 100 million—with just 1.6 million in Europe.
Green MEP Michèle Rivasi blasted the exports as "an environmental bomb and a violation of human rights."
Source: The Guardian
To view source article, visit:
https://www.theguardian.com/environment/2022/oct/18/pesticide-use-around-world-almost-doubles-since-1990-report-finds
Organic & Non-GMO Insights December 2022