New organic food and farming report recommends policies for upcoming Farm Bill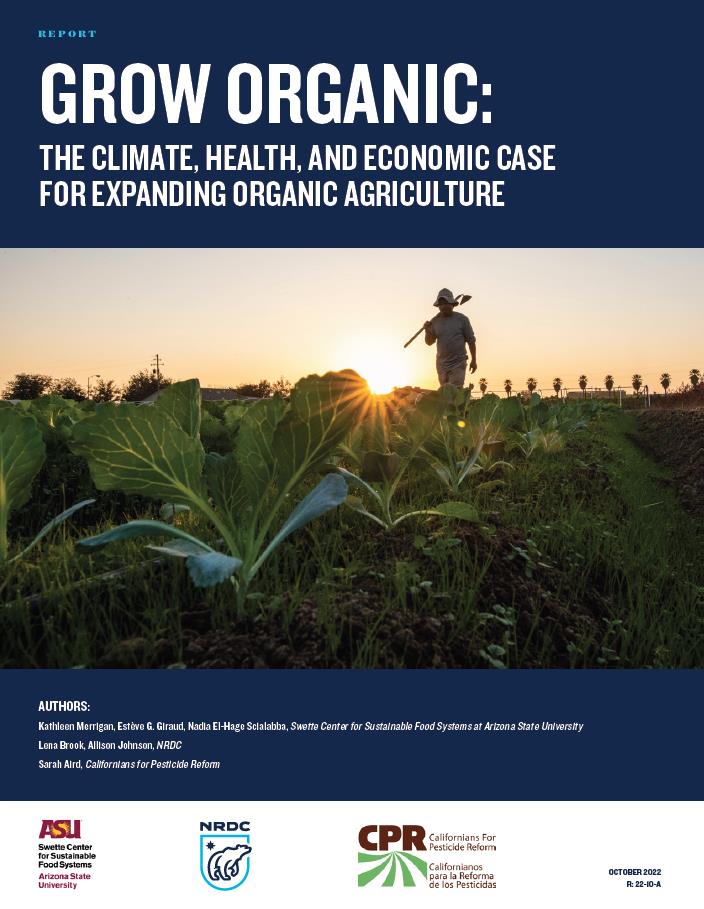 Published: December 9, 2022
Category: Organic News, The Non-GMO Blog
Three organic agriculture advocates have created a report that provides a roadmap for lawmakers to unlock the potential of organic agriculture in the 2023 Farm Bill and beyond.
NRDC (Natural Resources Defense Council), the Swette Center for Sustainable Food Systems at Arizona State University (ASU), and Californians for Pesticide Reform (CPR) wrote to highlight the climate, economic, and public health benefits of organic food and farming.
"It's time to unlock the potential of organic agriculture through our public policies, including the upcoming Farm Bill," said Allison Johnson, senior attorney with NRDC. "Taxpayers are spending billions every year to prop up conventional farming practices that put people and the environment in danger. Investing in the transition to organic means climate-resilient farming, healthier food options, and more robust local economies."
"When we account for the true costs of our current farming systems—including health, environmental, social, and economic impacts—the value of organic farming is undeniable," noted Kathleen Merrigan, executive director of the Swette Center.
Grow Organic: The Climate, Health, & Economic Case for Expanding Organic Agriculture offers policy suggestions including:
Expanding organic production and federal resources for transitioning;
Creating stable markets and investing in regional supply chains;
Educating the public and integrating organic into public institutions;
Strengthening organic rules and enforcement; and
Ensuring equitable participation among races and peoples.
"California (leader in agriculture and pesticide use) …needs to shift to policies protecting our communities from …dangerous chemicals," said Angel Garcia of CPR.
Source: Natural Resources Defense Council
To view source article, visit:
https://www.nrdc.org/media/2022/221026
Organic & Non-GMO Insights December 2022