Natural Products Expo West returns as in-person event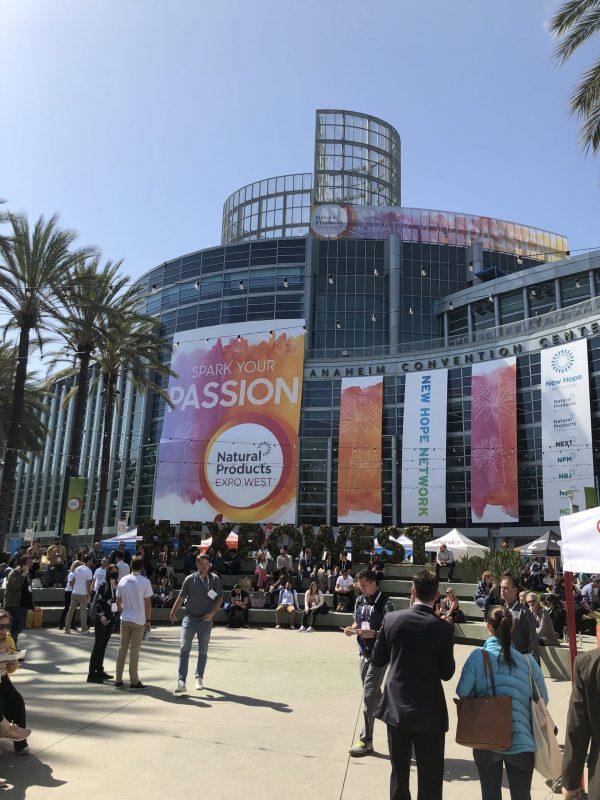 Published: March 29, 2022
Category: Market News
Largest event in $274 billion industry attracts 57,000 attendees
Informa Markets' Natural Products Expo West, part of the New Hope Network family of brands, recently hosted the in-person return of the industry's largest trade show March 8-12 at the Anaheim Convention Center in Anaheim, CA. Now in its 41st year, the event gathered over 2,700 exhibitors and over 57,000 registered attendees to experience the newest innovations in natural and organic foods and beverages; clean beauty and home products; and supplements and ingredients.
Expo West drew retailers from stores such as Albertson's, Kroger, Aldi, 7-Eleven, Sprouts, Whole Foods Market, GNC, Costco, Cambridge Naturals, PCC Markets, Earth Fare, Natural Grocers, Healthy Edge, Medly, Jimbo's Naturally, Natural Grocers, Fresh Thyme.
The exhibit halls were filled with companies that are shaping the future of food and wellness, including 625 up-and-coming brands making their event debut. According to New Hope Network's Nutrition Business Journal, the natural and organic industry grew 7.7% to $274 billion in 2021 and is forecast to surpass $300 billion in sales by 2024 and $400 billion by 2030, driven by the lasting ways the pandemic changed consumer behaviors and the new customers who entered natural and organic.
While successful, Expo West was also marred by controversy with the presence of companies promoting products developed using GMO 2.0 synthetic biology technologies. Some attendees, including natural food retailers, objected to the presence of unnatural GMO-derived products they considered counter to the show's natural focus.
Organic & Non-GMO Insights April 2022