Mexico fights to remain GMO-free in the face of U.S. agribusiness pressure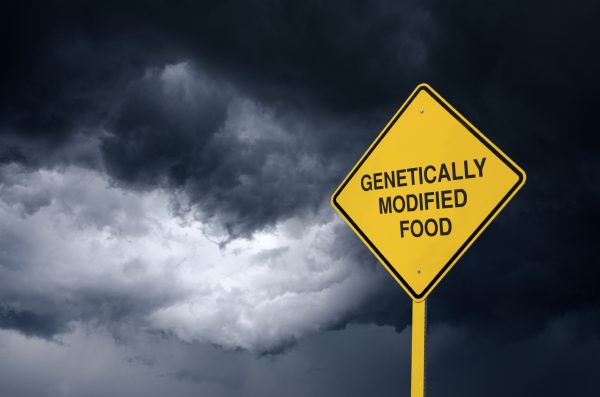 Published: June 6, 2022
Category: GMO News
U.S. non-GMO farmers say they can help meet Mexico's need for non-GMO corn
Last October, Mexico took a strong stand for biodiversity and sent a stinging rebuke to the multi-billion-dollar biotechnology/pesticide industry. The country's Supreme Court unanimously denied four appeals that biotech companies had filed against a 2013 judicial decision that prohibited them from planting genetically engineered corn in the country. The ruling means no GMO corn will be planted in Mexico.
In its decision, the court denied all the challenges presented by Bayer-Monsanto, Syngenta, PHI, and Dow, ruling that the companies' arguments "were hollow, contradictory, and fallacious."
In a statement, the Demanda Colectiva, an advocacy group that filed the original 2013 lawsuit, said the unanimous decision supports "the collective rights of peasant and indigenous communities and of corn consumers."
"Maize is the culture of Mexico"
Talk about a door slamming in the face of Big Biotech—and rightly so. Mexico is the center of corn (or maize diversity), and the crop is both sacred and a food staple for the Mexican people. The country has as many as 59 landraces, or locally adapted, traditional varieties of corn. Within those landraces are many varieties of corn, including many colors such as white, red, blue, and yellow.
"Maize is the culture in Mexico. Everyone eats maize every day, and there are 2000 culinary applications," says Martha Willcox, Maize Landrace Improvement Coordinator at the International Maize and Wheat Improvement Center.
It is no wonder that Mexico wants to protect its national heritage. Unfortunately, U.S. agribusiness doesn't seem to appreciate the value of Mexico's corn although they do see Mexico as a major market for its GMO corn, exporting 16.5 million metric tons (MMT) of GMO corn to Mexico each year worth an estimated $3 billion. The GMO corn is used primarily for animal feed.
Mexico's Supreme Court decision was the second major decision in the past year to protect the country's maize heritage. In December 2020, the government of Mexico's President Andrés Manuel López Obrador issued a decree calling for the replacement of controversial glyphosate herbicide and imports of GMO corn in the country by January 31, 2024. Vice Minister of Agriculture Victor Suárez, says the main reasons for Mexico's bans are growing concerns about the safety of glyphosate and GMO contamination threats to Mexico's corn.
The contamination threats are real. In 2001, researchers led by University of California scientist Ignacio Chapela published a paper in the journal Nature detailing how GMO corn had contaminated native corn varieties in Oaxaca, a remote area of Mexico. Then in 2017, a published study showed that 90.4% of corn tortillas consumed in Mexico contain GMO corn sequences, as did 82% of corn flours, cereals and snacks.
The decree angered U.S. agribusiness. A series of emails obtained by the Center for Biological Diversity using the Freedom of Information Act describe how pesticide industry lobby group, CropLife America, and pesticide and GMO seed producer, Bayer, worked with the Office of the U.S. Trade Representative (USTR) to pressure Mexico into abandoning the bans on glyphosate and GMO corn.
Karen Hansen-Kuhn, program director at the Institute for Agriculture and Trade Policy (IATP), says it's Mexico's right to determine whether they want to import GMO corn or not.
"It's up to each nation to determine their agriculture policies; the policies that work best for them, both in terms of food production, environmental considerations, and how it benefits their people and livelihoods. It is Mexico's sovereign decision how they want to manage their agricultural production."
Demanda Colectiva says the fight to preserve Mexico's GMO-free status continues. "We still have a long way to go to achieve the definitive ban on transgenic corn in Mexico, an action that will guarantee the preservation and protection of native corn, the milpa, the rights of peasants to a healthy environment, and their related human rights."
Organic & Non-GMO Insights June 2022