Mexico emphasizes right to ban imports of GMO white corn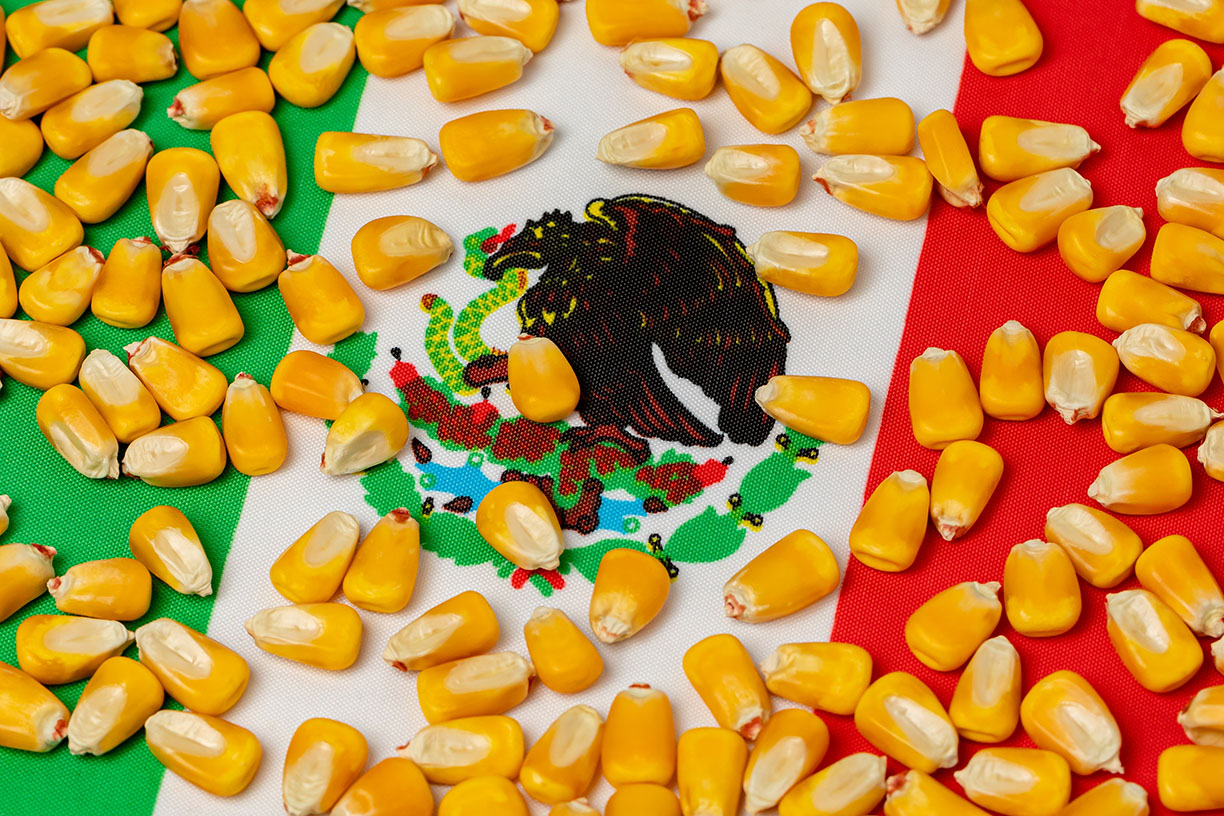 Published: May 27, 2023
Category: Market News
The Mexican people support their government's ban on the use of genetically modified white corn for manufacturing flour and tortillas. The ban will also have little impact on the Mexican food industry.
Mexico gave in to U.S. demands to allow imports of GMO yellow corn for animal feed but the ban introduced by the government of President Andres Manuel Lopez Obrador earlier this year prohibits the use of GMO corn for dough and tortillas. The U.S. is also opposed to that ban and wants Mexico to remove all restrictions on imports of GMO corn—a stance that has been described as imperialistic.
"This does not affect trade or imports, among other reasons, because Mexico is more than self-sufficient in the production of GMO-free white corn. It is a matter of consolidating such sovereignty and food security in a central input in the culture of Mexicans," Mexico's Secretariat of Economy said.
In April, the Mexican government announced plans to investigate the impacts of GMO corn imports on tortillas. This initiative will be led by the main health authority, COFEPRIS
In April, Mexican and U.S. officials began technical consultations to resolve tensions surrounding Mexico's push to keep GMO corn and the herbicide glyphosate out of the country.
Laura Donnet, an agricultural economist and consultant with a substantial experience in the corn market, said that the ban on white corn will have a minimum impact on the market.
However, Mexico's government plans to gradually phase out all GMO corn imports, including those for feed or industrial food production.
To the Mexican people, GMO corn is seen as a threat to the country's diverse heirloom corn varieties.
The demand for white corn in Mexico was 24.44 million tons from 2021 to 2022, according to the Mexican Institute for Competitiveness.
Mexico's farmers only produce non-GMO white corn, following a ban on harvesting GMO seeds in 2005.
"I always buy natural (non-GMO) corn," said Manuel Gonzalez, owner of the Molino de Nixtamal R1 corn mill in San Nicolas de los Garza, north of Mexico City.
"We've been offered GM white corn, but we haven't gone that way. It is cheaper, it comes from the US."
Sources: China Daily, Agri-Pulse, Quartz
To view source articles, visit: https://www.chinadaily.com.cn/a/202304/02/WS64294a81a31057c47ebb7e68.html
https://www.agri-pulse.com/articles/19191-mexico-makes-its-case-against-gm-white-corn
https://qz.com/mexico-created-a-tortilla-task-force-to-investigate-the-1850323809
Organic & Non-GMO Insights June 2023