Mad Capital closes $4 million seed round to finance the regenerative agriculture revolution
Published: February 8, 2023
Category: The Non-GMO Blog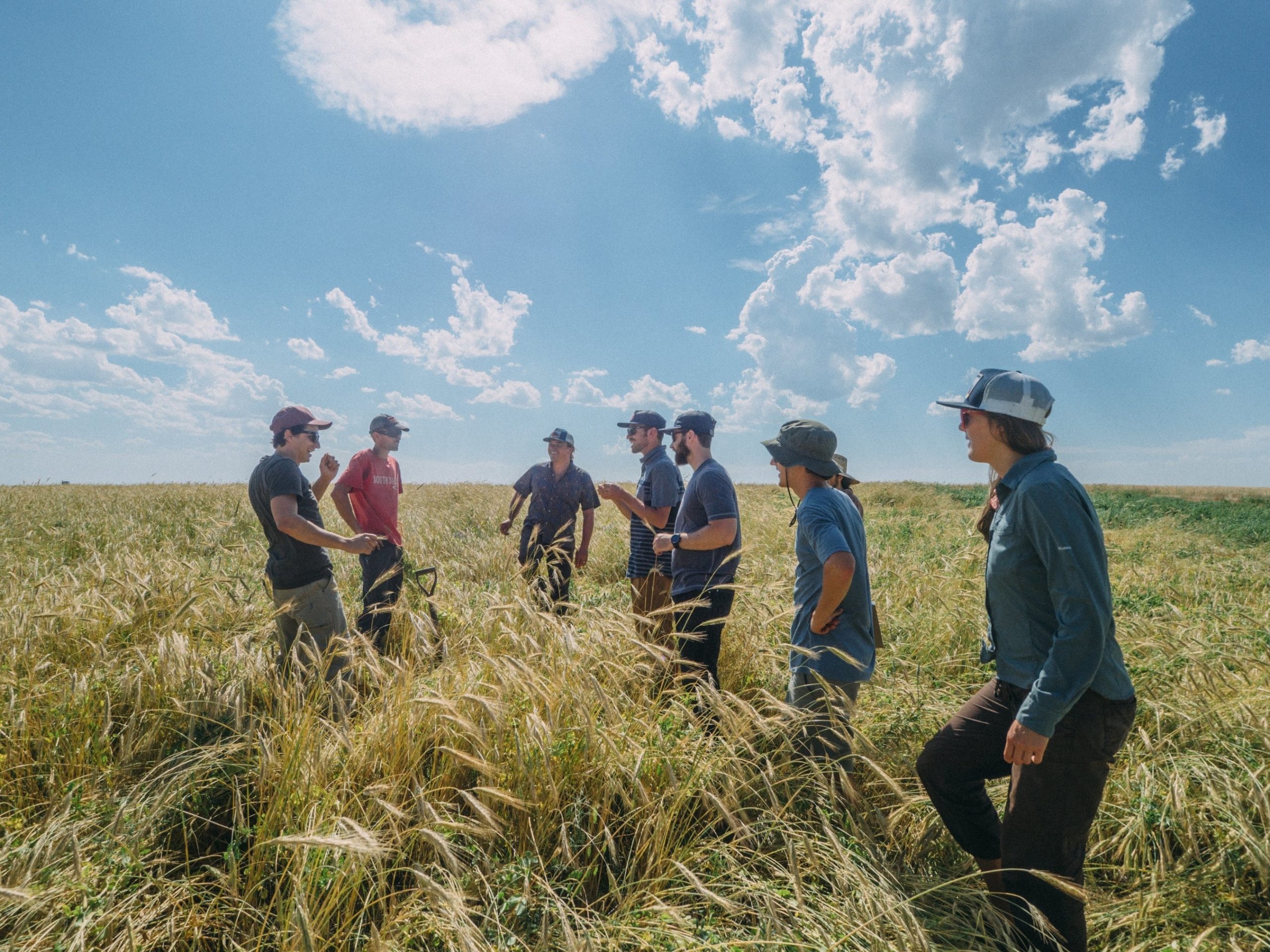 Mad Capital team
Investment led by Trailhead Capital to ramp up Mad Capital's operations, expand their farmer ecosystem, and transition more acres into regenerative organic farmland.
Mad Capital, an impact-focused lender that offers equitable, flexible funding for organic and transitioning farmers, recently announced that they've raised a $4 million seed round, led by Trailhead Capital.
"Our goal is to finance 10 million acres of farmland by 2032. We are thrilled to have expanded our investor community and now have the resources to continue backing farmers who are transitioning more land to regenerative organic production," added co-founder Brandon Welch.
Conventional and industrial agriculture are responsible for the ongoing degradation of our soil, massive greenhouse gas emissions, biodiversity loss, and chemical laden foods. Regenerative organic farming is a rising movement that addresses these challenges by working with nature to maximize the health of soil, people, and animals. However, many farmers struggle to convert to regenerative organic because traditional banks are largely unwilling to supply transition financing.
Mad Capital manages innovative pools of capital that offer farmers flexible and customized financing to help them thrive during the organic transition period. Their inaugural fund, the Perennial Fund, blends debt funds with traditional financing to create one-of-a-kind capital stacks for their farmers to accelerate their transition. Without this custom working capital, farmers often take a financial hit during the standard three-year period it takes for farms to regenerate their ability to produce a consistent crop yield.
Mad Capital's funds are supported by a global cadre of investors that believe this model can scale worldwide, such as Patagonia's venture capital fund Tin Shed Ventures, Silverstrand Capital, Homecoming Capital, and 38 others.
Meanwhile, Mad Agriculture recently announced a partnership with the Rodale Institute to assist farmers who seek to transition to organic and regenerative organic farming methods.
By leveraging the holistic approach of Mad Agriculture in place-based farm planning and the expertise of Rodale Institute in organic consulting, U.S. farmers will now experience reduced barriers in transitioning farmland to organic and regenerative organic production.
Organic & Non-GMO Insights, February 2023