Idaho farm to demonstrate regenerative potato growing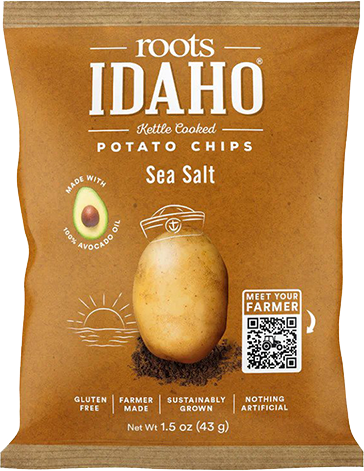 Published: May 27, 2023
Category: Regenerative Agriculture
A fourth-generation Idaho farmer is breaking new ground by experimenting with a new way to raise the state's flagship crop—potatoes.
Partnering with the Nature Conservancy, Ladd Wahlen is putting regenerative agriculture practices to the test on his potato acres, motivated by long-term benefits for his land.
"I want my soil to be healthy and I want it to be sustainable for the generations to come," Wahlen stressed. "[Because] it's a family farm, family enterprise, and we want it to continue, and we want to be able to have good, healthy soil that's capable of producing good, healthy products."
Also, consumers statewide are seeking products sustainably grown, and many potato vendors have promised regenerative agriculture practices. Buyers of Roots Potato Chips, a company Wahlen and his wife own, are among that group.
Brad Johnson, agriculture strategy manager for The Nature Conservancy in Idaho, says the demonstration farm will utilize reduced tillage, cover crops, and pollinator plant species to reduce the use of insecticides; plant companion species are also being tested to reduce fertilizer use. With reduced need for inputs, Johnson says the new protocols "will be beneficial for [farmers] in the long run."
Wahlen says the data and metrics from the project will boost the confidence of other farmers to give regenerative ag a try.
Source: Big Country News
To view source article, visit:
https://www.bigcountrynewsconnection.com/idaho/idaho-farm-pioneers-new-way-to-grow-potatoes/article_4f913308-e6a9-11ed-b757-23232b7c6dba.html
Organic & Non-GMO Insights June 2023