High Plains farmers are experimenting with novel techniques to protect Texas' future soil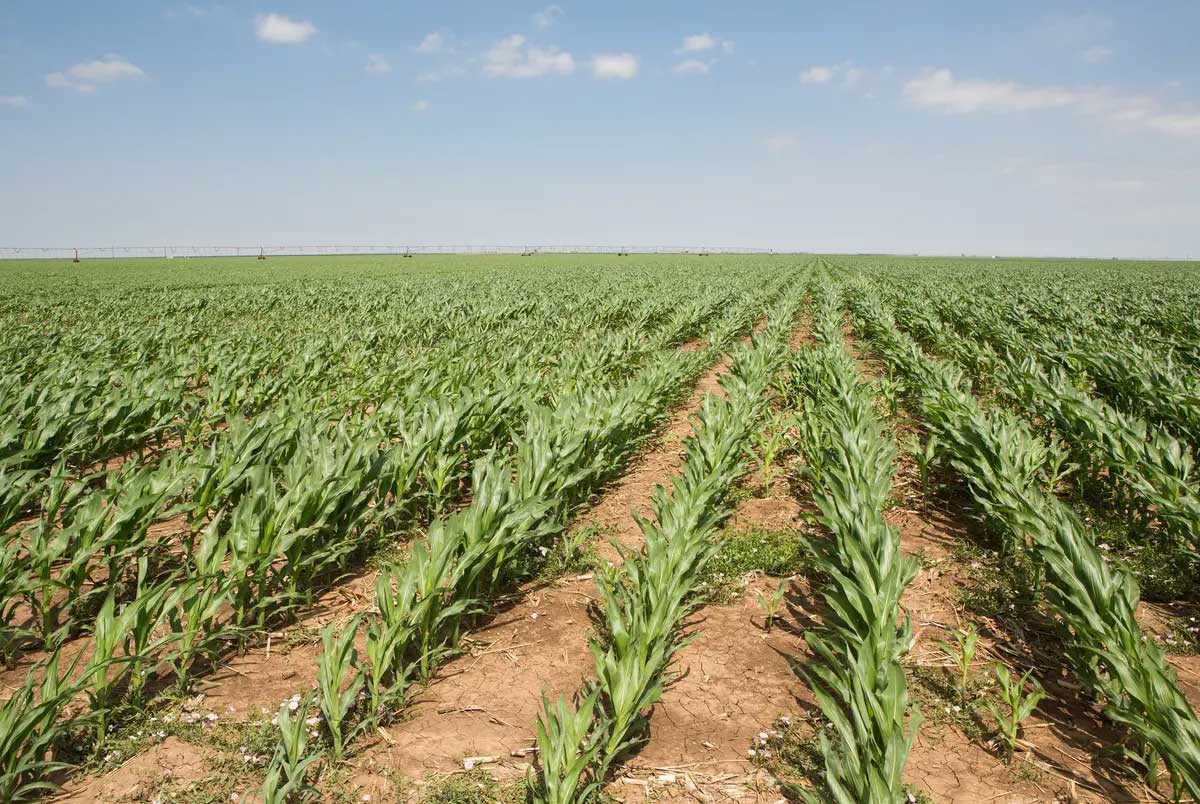 Published: October 2, 2023
Category: Regenerative Agriculture
By Jayme Lozano Carver, The Texas Tribune
A minority of farmers in the Texas High Plains region are looking to organic and regenerative techniques to keep their soil healthy year-round, despite a dry climate.
LUBBOCK, Texas — Jeremy Brown was reading his Bible one day when he had a thought about the farmers who would be tending the land after him.
He wondered: Will I have done enough to leave behind acres capable of growing a crop in an unstable climate?
"I see myself as a steward of God's creation," said Brown, who farms near Lamesa. "I started thinking, 'What does it mean to have good soil?'"
To answer that question, the fourth-generation farmer changed the practices that he's known his entire life. First, he started growing organic cotton. Then he upped the ante—he turned to regenerative agriculture, which puts a focus on the health of the soil year-round rather than how much he harvests in the fall.
Texas farmers see the impacts of climate change first-hand, as long droughts and merciless heat waves have made the state's agriculture industry lose billions of dollars. In the High Plains, some farmers, like Brown, are looking to regenerative agriculture or organic practices — of nearly 250,000 farms in Texas, there are only 383 organic certificates statewide — as a way to conserve water and keep their soil healthy.
The practices are not widespread or a guarantee, but those farmers are hopeful the practices will eventually pay off as Texas continues to grow hotter and drier.
Katie Lewis, a soil scientist for Texas A&M AgriLife in Lubbock, said she saw an increase in farmers turning to regenerative practices last year when cotton crops failed.
"That was a really good indicator that they want to improve the overall health of their soil and get to a point where they can start implementing these practices," Lewis said. "It's all about farmers figuring out what works best for them and their farms."
Bottom of Form
Brown is the first to admit that some regenerative practices are still a challenge for him in dry West Texas. When he first started, Brown said it was a complete failure. He was learning from farmers in wetter climates.
Brown said it can take anywhere from five to 10 years to see a farm flourish after switching to regenerative agriculture. But the setbacks haven't stopped him from pursuing regenerative agriculture on his farm, about 62 miles south of Lubbock. Instead, he focuses on the six principles of soil health, uses what works and makes adjustments when needed.
"The principles of soil health still apply, but how you implement them can be different depending on your environment," Brown said. "We tried to rotate crops, but when you look at everything we do out here, cotton is what I grow best, so I've adapted for that."
In the last three years, Brown has given himself more space when he plants for most of his acres, which gives him room to establish a crop to cover and protect the soil from overheating and drying out. In turn, he uses less water because the soil can hold moisture. Brown uses other techniques too, such as changing the kind of crops he plants on certain sections of land, not disturbing the soil through traditional tilling, and using livestock to graze and for natural fertilizer.
"We are using cover crops and livestock as our nitrogen to improve the fertility and health of the soil," Brown said. "Especially the livestock because you need to manage them and move them every day, you can't just put them out there and let them be."
Eric Simpson is another farmer who has shifted to regenerative agriculture. His family owns At'l Do Farms near Shallowater, about 12 miles northwest of Lubbock. With hardly any rainfall since June, he says it has been a tough growing season but his crops are in better shape this year than they would have been otherwise.
"I think all the practices we've put in place have allowed us to conserve as much moisture as possible," Simpson said. "As much as we can prepare for the rain, the better off we'll be."
For Simpson, preparing for the rain means growing winter cover crops so there is a living organism in his land at all times. Simpson primarily grows corn, sunflowers and pumpkins, and plants commodities such as radishes, winter wheat, and Austrian winter peas. The cover crops act as natural mulch, and Simpson leaves the residue to help protect the land.
"During the summer when it's extremely hot, I've got the ground covered by this organic matter so the sun is not making direct contact with the soil," Simpson explained. "And, I don't have the dirt blowing around as much when it's windy."
The coverage has also helped the never-ending concern that plagues High Plains farmers — water availability. After getting incredible amounts of rain at the start of the summer, 200% of the normal rainfall in the Panhandle and 130% in the Lubbock area according to the National Oceanic and Atmospheric Administration, the ground has dried up once again.
Simpson has leaned more into irrigating his crops this year because of the weather, but he feels better about using it since his practices make the most out of the water he's pumping out.
"I would be losing a lot of water to evaporation from the heat and the wind if the soil wasn't covered," Simpson said.
Even though it's been hard to adjust at times, Simpson said he sees a difference. Six years ago, his pumpkin patch wilted under the sun and in drought conditions. Now, his pumpkins are looking better in the same conditions, and he credits regenerative agriculture.
"A drought is a drought, so it doesn't necessarily make things easier," Simpson said. "But I see the results and I feel hopeful for implementing these practices."
Lewis, the soil scientist, farms with her husband in Terry County, about 40 miles southwest of Lubbock. Some practices, such as rotating crops, are hard for their farm, so she understands how some farmers might be hesitant to incorporate them.
However, she is confident that regenerative agriculture practices will be more common in the future of the High Plains.
"I try to encourage farmers, who do have some irrigation water left, to start implementing some of these practices," Lewis said. "So their soil is in a better state and able to capture and store moisture better."
Reprinted with permission of The Texas Tribune, a nonprofit, nonpartisan media organization that informs Texans—and engages with them—about public policy, politics, government and statewide issues. 
To view source article, visit:
https://www.texastribune.org/2023/08/09/texas-farmers-organic-regenerative-agriculture/
Organic & Non-GMO Insights October 2023