Glyphosate levels rising in blood of Florida manatees, threatening survival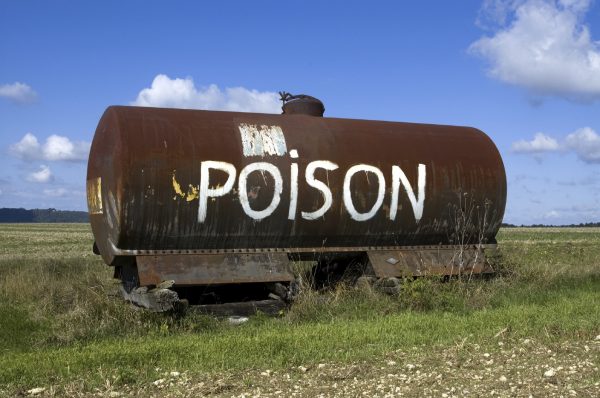 Published: April 8, 2021
Category: Pesticides
Exposure to glyphosate, the world's most popular herbicide, is increasing concentration of the chemical in the plasma of Florida manatees, noted a recent study in Environment International.
Glyphosate was discovered in the plasma of 55% of the sampled animals; levels have increased in the last decade. The weedkiller is sprayed on sugarcane fields and on Lake Okeechobee, where up to 10,000 kilograms is dispensed each year to control aquatic weeds. The lake's discharges flow into the Caloosahatchee and St. Lucie rivers, which show high glyphosate concentrations. The Everglades Agricultural Area and Crystal River also report high levels.
"Manatees are Exhibit A that Florida's waters are in crisis and they shouldn't be facing this kind of pesticide threat," said Jaclyn Lopez of Florida's Center for Biological Diversity. Boat strikes, red tide and water pollution also threaten their renal and immune systems.
John Cassani of Calusa Waterkeeper added, "An increasing trend for glyphosate in manatee plasma that correlates with concurrent increased usage of glyphosate is disturbing, especially at a time when manatee mortality is at very high levels."
The EPA recently announced that glyphosate will likely harm 93% of listed species and 96% of critical habitats. Manatee habitat hasn't been addressed by the U.S. Fish and Wildlife Service despite a 2010 claim that habitat revision was warranted. Its status has been downlisted to "threatened."
Source: Sustainable Pulse
To view source article, visit:
https://sustainablepulse.com/2021/03/20/florida-manatees-chronically-exposed-to-glyphosate-herbicides-new-study/#.YFoPB9hKiUl
Organic & Non-GMO Insights April 2021