Glyphosate-free labeling of foods increasing rapidly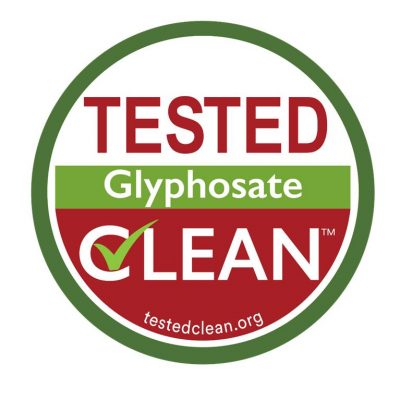 Published: April 9, 2021
Category: Pesticides
Glyphosate-free labeling is one of the fastest growing certifications in the U.S., according to Henry Rowlands, director of the Detox Project. The toxic chemical can show up even in organic foods, due to drift or fraud.
One Degree Organic Foods, a British Columbia-based manufacturer of organic bread, granola, and grain items, has put the Bio-Checked Non-Glyphosate Certified seal on all of its products.
"We're a bit manic about two things…. First, how do we maximize nutrition… [second, how do we eliminate] toxins," said Danny Houghton, chief customer officer of Silver Hills, parent company of One Degree Organic. "[The seal] is an added layer, above and beyond organic certification."
Silver Hills tests incoming grain shipments; if supplies don't comply with the glyphosate standard, the company may cut ties with that supplier.
"It's already worked at a real level for us," Houghton said—a certified organic supplier from another country was flagged for heavy uses of glyphosate.
While Health Canada, the U.S. EPA, and the European Food Safety Authority claim that glyphosate is not a cancer risk at current exposure levels, over 125,000 safety claims against Bayer had been made by 2020.
One Degree Organic saw a 21% increase in sales over six months in 2020, with addition of the BioChecked seal. The logo offers an "important talking point," Houghton said.
Data from market research firm SPINS showed a 58% increase in the market for glyphosate-free products—the Detox Project's glyphosate-free logo now dons over 1,500 products.
Source: The Western Producer
To view source article, visit:
https://www.producer.com/news/glyphosate-free-labelling-on-the-rise/
Organic & Non-GMO Insights April 2021