"Forever chemicals" may be responsible for contaminating 20 million acres of U.S. crops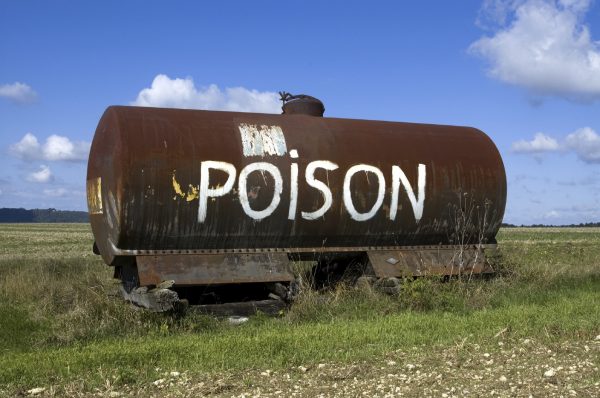 Published: June 6, 2022
Category: Pesticides
PFAS substances or "forever chemicals," compounds that don't break down naturally, are likely responsible for tainting about 20 million crop acres in the U.S. through sewage sludge—biosolids used for fertilizer.
PFAS, or per- and polyfluoroalkyl substances, are a class of about 9,000 compounds used to make products heat-, water-, or stain-resistant. They have been linked to cancer, thyroid disruption, liver problems, birth defects, immunosuppression and more. PFAS are used in thousands of consumer products and discharge into the sewer system.
"We don't know the full scope of the contamination problem created by PFAS in sludge, and we may never know, because EPA has not made it a priority for states and local governments to track, test and report on," said Scott Faber with Environmental Working Group.
Sewage sludge is thought to contain PFAS; the compounds have recently been located in crops, cattle, water, and humans on farms where biosolids were spread. Sludge disposal is expensive, so wastewater treatment plants repackage it as fertilizer.
Maine and Michigan are the only two states to check consistently for PFAS. Several organic farms in Maine have had to shut down as the chemicals end up in crops and cattle. Sen. Kirsten Gillibrand (D-N.Y.) and Rep. Chris Pappas (D-N.H.) are spearheading efforts to limit PFAS discharges into drinking water supplies, through the Clean Water Standards for PFAS Act.
While Faber says there's "no easy way to shop around this problem," EWG attorney Melanie Benesh said, "Turning the tap on industrial polluters of PFAS is one of the single most effective steps the EPA can take."
To view source article, visit:
Organic & Non-GMO Insights June 2022