Food product labels feature growing number of certifications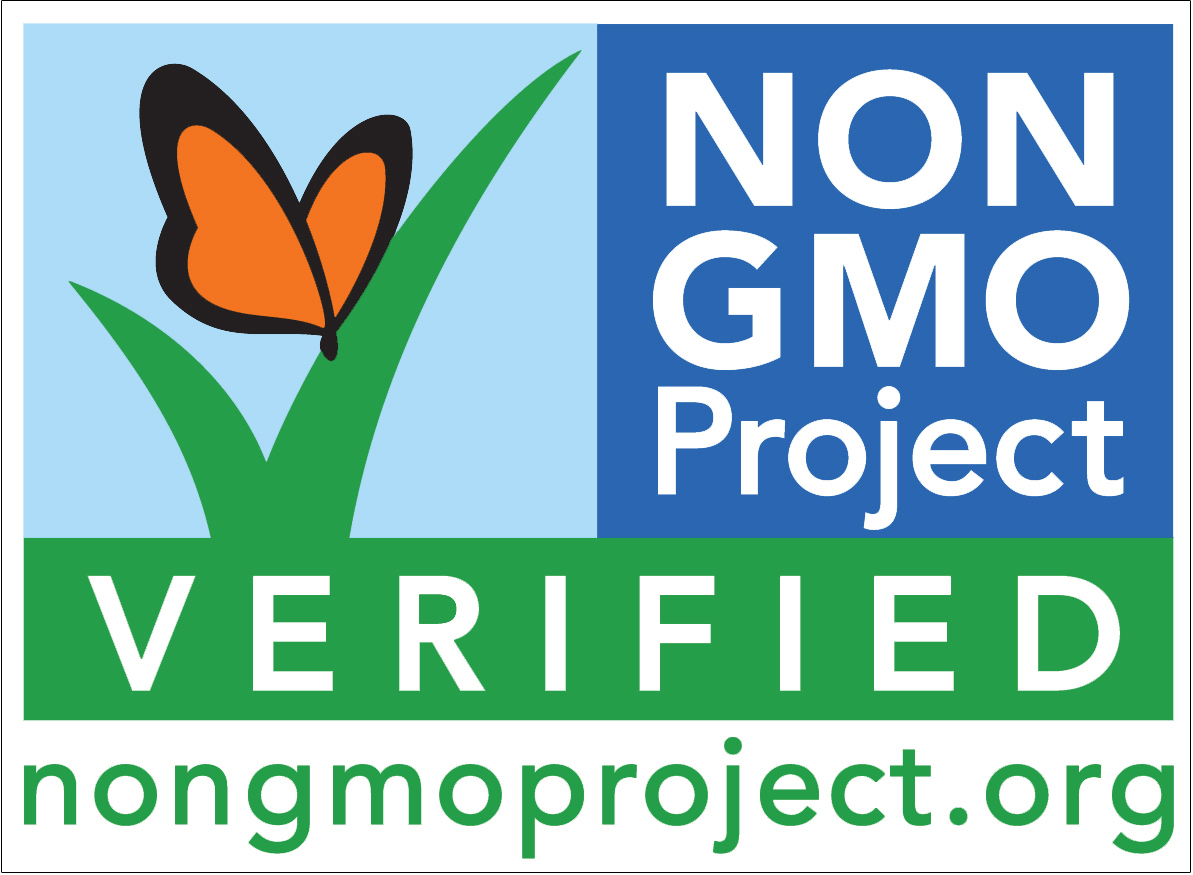 Published: December 9, 2022
Category: Market News, The Non-GMO Blog
In addition to USDA's organic seal and the Non-GMO Project's signature butterfly, logos marking Regenerative Agriculture, Upcycled Certified, and other certifications are showing up in growing numbers on food products.
With organic sales up to $57.5 billion in 2021, projected to reach $564 billion by 2030, manufacturers have increasing opportunities to supply consumers with ever more enticing attributes around food choices. Beyond organic, buyers are drawn to hydroponic farming, transitional and regenerative agriculture, "natural" antibiotic-free foods, and non-GMO, to name some. A Frito-Lay index showed sustainability is important to 77%-78% of respondents.
"Today's consumers are seeking more information about their foods and beverages than ever before…[including] how ingredients are produced and sourced," said Michelle French, director of global sustainability programs for Chicago-based ADM.
Non-GMO Project verification now appears on over 3,000 brands representing over 50,000 products. Fiberstar products are all Non-GMO Project Verified; its Citri-Fi citrus fiber will soon be Upcycled Certified. Upcycled Certified is now on 200 products. Regenerative Organic certification began in 2017 highlighting soil health, animal welfare, and social fairness. Consumers want to have a broader societal impact than ever, embracing reducing gender inequality in agriculture, protecting endangered animals, and supporting innovative beekeeping ventures.
Neo-Pure, a process using organic actives to inactivate harmful organisms such as pathogens, viruses, mold, and yeast, is certified USDA Organic. ADM participates in numerous certification and rating programs, including Fair Trade, Responsible Soy, and the Sustainable Agriculture Initiative Program.
Source: Food Business News
To view source article, visit:
https://www.foodbusinessnews.net/articles/21730-certifications-proliferating-on-product-labels
Organic & Non-GMO Insights December 2022