Fashion industry adopts regenerative agriculture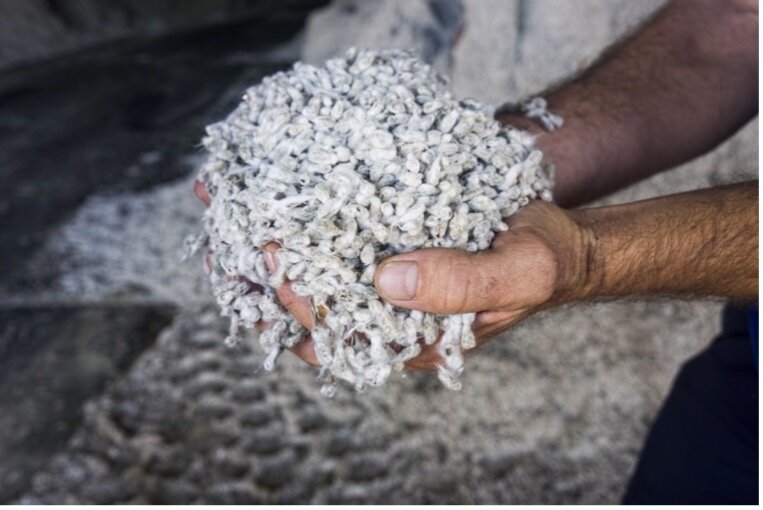 Published: February 1, 2022
Category: Regenerative Agriculture
Despite clothing fabrics touting "organic" or "sustainable" labels to lure ethically minded customers, many of the environmental claims are not accurate.
Changing Markets Foundation revealed that over half the claims from leading retailers like Zara, H&M, and Uniqlo were "unsubstantiated." Levi's and Reformation also fell short.
A newer trend targets how fabrics are grown, prioritizing regenerative agriculture and its reduced environmental load compared to industrial ag. Eileen Fisher, Christy Dawn, and Kering Luxury Group (Gucci, Alexander McQueen) are active promoters.
"It's a holistic method of working with an ecosystem….it uses no chemical inputs, infuses the soil with nutrients from compost, uses low or no tilling, introduces biodiversity with cover, pollinator, and trap crops, and captures carbon," says Mairin Wilson, head of regenerative practices at Christy Dawn
The Kering group aims to transition over two million acres of land on four continents into regenerative agriculture fields for leather, cotton, wool, and cashmere. Christy Dawn is offering consumers the opportunity to buy into a 40-acre regenerative farm in India to grow 28,000 acres of organic cotton—potentially sharing profits. Patagonia's regenerative cotton project has grown from 165 Indian farmers to 2,260 farmers on 5,248 acres.
Theresa Lieb of the GreenBiz group says the problem is the constant purchase of new clothes—70 new garments on average are bought each year by Americans, 85% of them ending up burned or in landfills. In her view, sustainability means creating fewer, better, longer-lasting clothes.
To view source article, visit:
Organic & Non-GMO Insights February 2022