Experts say NSF's non-GMO certification of GMO-derived sweetener sets "dangerous precedent"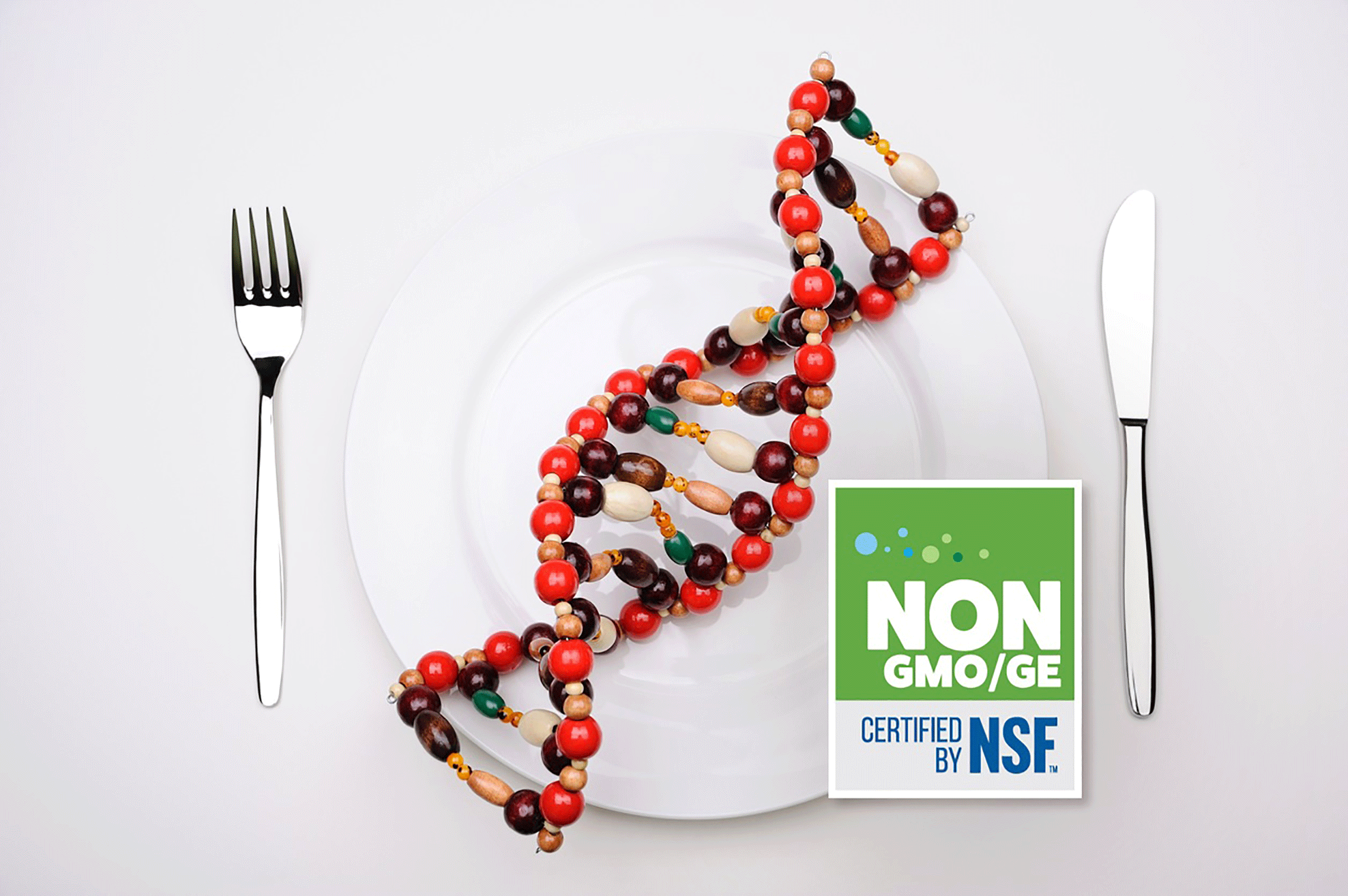 By Ken Roseboro
Published: August 21, 2018
Category: The Non-GMO Blog
NSF's True North non-GMO certification of Cargill's EverSweet synthetic biology sweetener sets a "dangerous precedent," which could allow other synbio ingredients to be non-GMO certified; diverges from Non-GMO Project standard on GMO microorganisms
Consumer advocates and non-GMO food experts have criticized the non-GMO certification of Cargill's EverSweet sweetener by NSF's Non-GMO True North program because the product is derived from a genetically engineered yeast and should be considered a GMO.
Sold by Cargill, EverSweet is described as a "next generation, zero calorie sweetener." It is derived through a fermentation process using a GMO yeast, which produces the compounds Reb M and Reb D similar to those found in a stevia leaf. NSF says the yeast is not in EverSweet.
But Dana Pearls, senior food and technology policy campaigner at Friends of the Earth, says the True North non-GMO verification of EverSweet "sets a dangerous precedent for greenwashing other GMO products."
"All products derived from genetic engineering, including the GMO EverSweet, must be regulated, assessed, and labeled," she says. "Ingredients like EverSweet that are derived from genetic engineering are the new GMOs, and labeling must be honest and transparent."
 At odds with Non-GMO Project standard
By contrast to True North, the Non-GMO Project would not certify EverSweet because the Project's standard requires that fermentation microbes of verified products be non-GMO.
"You can't make a truly non-GMO product using genetic engineering," says Megan Westgate, Non-GMO Project executive director. "A product like EverSweet would not be eligible for verification under the Non-GMO Project Standard because it's produced by genetically engineered yeast."
Cargill claims the GMO yeast is "completely filtered out" of the end product sweetener. This allowed the product to be certified by NSF's Non-GMO True North program, according to NSF spokesperson Lindsay Karpinskas. She says the True North standard includes a range of exemptions for enzymes used as processing aids, which are not present in the finished product. These include vitamins, minerals, non-viable or inactivated microorganisms, and microbial growth media such as the fermentation feedstock used to produce Reb M and Reb D in EverSweet.
"These exemptions allow products derived from microorganisms and enzymes to be certified because genetically engineered ingredients are not present in the finished product," Karpinskas says.
But Westgate says it doesn't matter that the GMO yeast isn't in the finished product."How can you take a GMO microbe and produce something non-GMO with it? It just doesn't really make sense."
John Fagan, CEO of Health Research Institute, a molecular biologist who has extensive experience developing non-GMO standards worldwide, also says Reb M and Reb D in EverSweet should not be certified as non-GMO.
"Technically, Reb M and Reb D are products of a microorganism that is genetically engineered to produce enzymes that enable the yeast to produce Reb M and Reb D. That yeast was specifically engineered to produce Reb M and Reb D, so the genetic engineering that was done to that organism was not incidental to Reb M and Reb D."
Jim Thomas, program director at the ETC Group, a non-profit advocacy group that tracks new GMO technologies, says it's misleading to describe the GMO yeast used to produce Reb M and Reb D as just a processing aid.
"That's a bit like saying a cow is a processing aid for making milk," Thomas says.
Fagan says there are potential human health concerns with EverSweet. "The issue of safety is a real one. When you put new enzymes into a cell using genetic engineering, this changes the balance of the metabolic network in the cell, resulting in metabolites being present at levels not normally found in the cells. These levels are not something the manufacturer can predict or control, and some of these metabolites may be toxic."
Fagan also says contaminants can result when Reb M and Reb D are extracted from the GMO yeast, and that these could be toxic or allergenic.
Loophole allows other GMO-derived ingredients to be non-GMO certified
The fermentation process used to make compounds like EverSweet is known as synthetic biology and is one of the new genetic engineering technologies that include gene editing. A growing number of companies are using synthetic biology techniques that involve altering the DNA of microorganisms such as yeast, algae, and bacteria to produce compounds like flavors, fragrances, and ingredients that previously have been extracted from plants. Evolva, which works with Cargill to produce EverSweet, has also created a synthetic biology form of vanillin, an alternative to natural vanilla extract. The ETC Group has compiled a database of some 350 synthetic biology products on the market or in development.
Fagan says NSF's True North standard doesn't address synthetic biology products. "Reb M and Reb D are clearly synbio products, and synbio products are definitely classified as GMO by CODEX and the other authoritative definitions of GMO. Given that True North certified them as non-GMO, it would appear that they may have missed the whole synbio category of GMO products."
Another problem is that while the use of GMO processing aids are exempt from GMO labeling in European regulations and Vermont's GMO labeling law, the True North extends that exemption to include other compounds, says Michael Hansen, senior scientist at Consumers Union.
"The real issue is that any ingredient or additive that comes from a GMO microorganism is exempt (from the True North standard). This is a very problematical loophole."
As a result, Hansen is concerned that more synthetic biology ingredients could also be non-GMO certified. "So, not only can this genetically engineered stevia (EverSweet) get a True North non-GMO label but the Impossible Burger could also get such a label, since the soy leghemoglobin is produced by GMO yeast. Indeed, you could have a product where all the main ingredients were produced by GMO microorganisms and still get the True North Non-GMO Standard."
NSF's True North and the Non-GMO Project are the two certification programs approved for companies making non-GMO claims on products sold in Whole Foods stores. NSF is also a technical administrator to the Non-GMO Project.
Pearls urges NSF to change its standard. "True North's standards should be updated to include new genetic engineering techniques, following the lead of the Non-GMO Project and the National Organic Standards Board (which in 2016 unanimously adopted a recommendation clarifying that new genetic engineering techniques are not permitted in organic production)."