Equinom and Peterson Farms Seed collaborate to commercialize new high-protein, non-GMO yellow pea varieties for food applications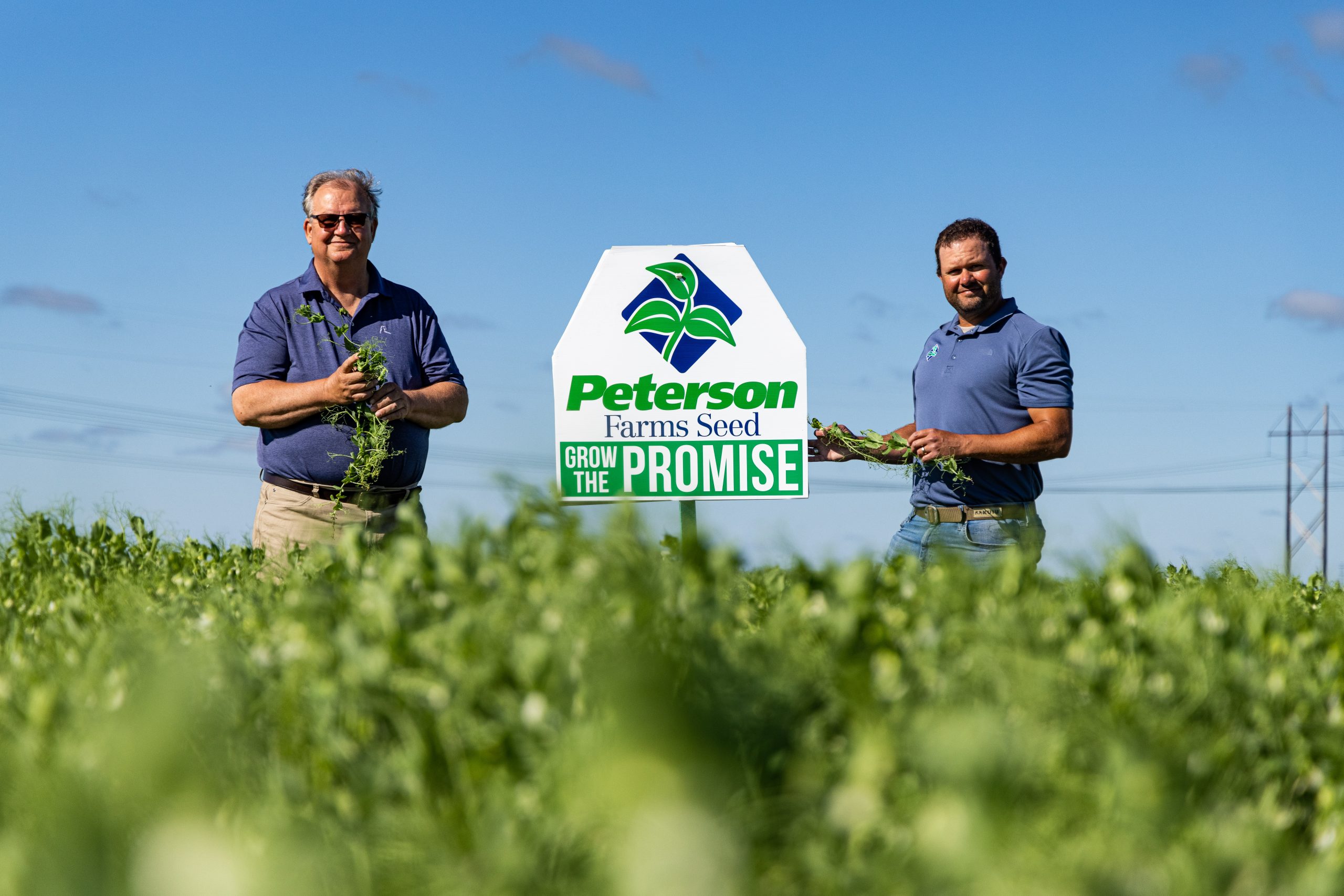 Published: August 2, 2022
Category: Market News, The Non-GMO Blog
Food tech company collaborates with independent seed company to scale up production of new plant protein ingredients to unlock growth for the plant-based food category
Equinom, a ​​company aiming to cultivate plant-based ingredients that are better for people and our planet, and Peterson Farms Seed Inc., the largest independent seed company in the tri-state region of Minnesota, North Dakota, and South Dakota, have announced a long-term collaboration to produce identity preserved seeds of Equinom yellow peas.
This joint agreement marks an exciting opportunity to commercialize innovative plant-proteins by offering strong incentives for growers to adopt them.
The pea protein market is expected to hit $2.9 billion by 2027 amidst increasing popularity and demand for plant-based foods. However, demand is projected to outpace supply due to the large investment needed to build the capital-intensive isolate processing facilities required to extract food-grade pea protein from commodity crops. This partnership connects the needs of food companies for plant-based ingredients rich in nutrition and taste with the needs of growers to have access to high-value, low-risk seeds.
Equinom will provide its patent-protected, high-protein, yellow pea seeds that eliminate the need for the heavy processing typically required to produce food-grade pea proteins. Peterson Farms Seed will propagate the seeds utilizing its network of experienced seed producers to ultimately commercialize Equinom pea varieties. The Equinom pea varieties will be the foundation of minimally processed pea-protein ingredients sold by ingredient processors and used in food applications that have typically relied primarily on isolates.
The Equinom yellow pea varieties offer a number of unique and high-value benefits for growers. The ultra-high protein plants were bred with resistance to powdery mildew, important for growing environments such as Canada and North Dakota. Growers will also be offered a market price plus bonuses for protein content.
Equinom has already supplied foundation seeds of its proprietary yellow pea varieties to Peterson Farms Seed. The produced seed and grain, from 700 acres planted on farms in its regional grower network, will be ready for harvest in early fall. While the initial agreement focuses on yellow peas specifically, given the range of other protein rich crops under development at Equinom, the companies plan to discuss additional opportunities to collaborate.
Organic & Non-GMO Insights August 2022