Cargill aims to create new revenue stream for farmers as part of 10 million-acre regenerative agriculture commitment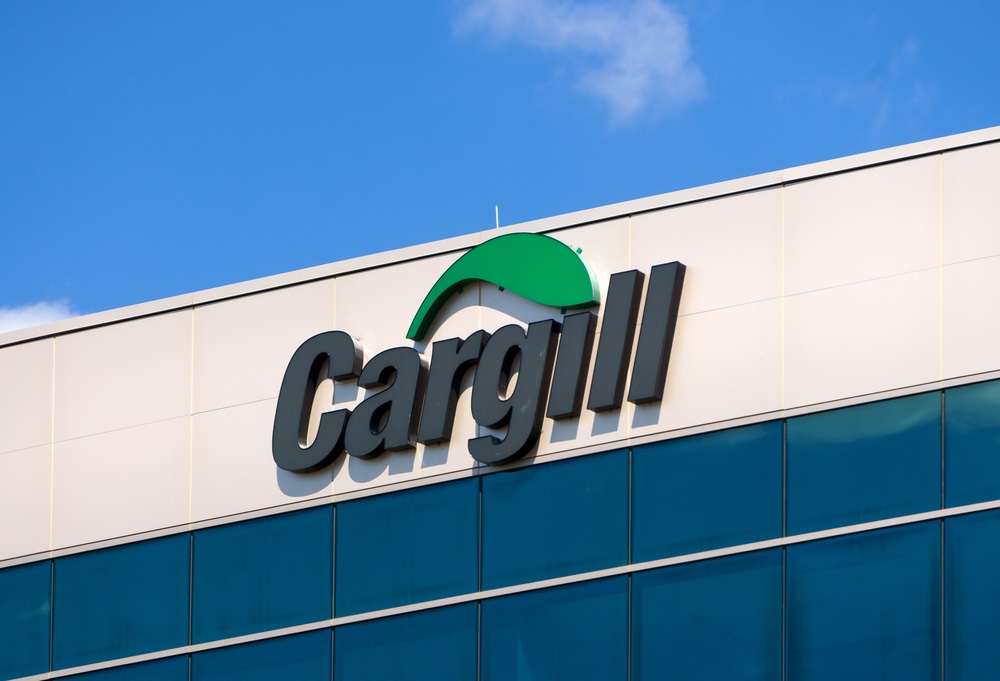 Published: October 7, 2021
Category: Regenerative Agriculture
Cargill RegenConnectTM links farmers to the emerging carbon marketplace and aims to scale the voluntary adoption of regenerative ag practices. But questions remain about the emerging carbon markets.
As part of Cargill's commitment to advance regenerative agriculture practices across 10 million acres of land in North America by 2030, the agricultural giant has been enrolling farmers in Cargill RegenConnect, a new regenerative agriculture program that pays farmers for improved soil health and positive environmental outcomes, including payment per metric ton of carbon sequestered. The new program connects farmers to the growing carbon marketplace and will help scale the voluntary adoption of regenerative agriculture practices.
"Agriculture has a unique opportunity to utilize voluntary carbon markets and regenerative ag to address the global climate challenge and better the economic prospects for farmers, who really are the heroes of our food system," said Ben Fargher, vice president of sustainability in Cargill's North American agricultural supply chain. "Changes made at the roots of our supply chains will deliver the greatest impact in reducing emissions, delivering higher yields, improving water quality, sequestering carbon, and building the resilience of our soils for the next generation. We are actively working hand-in-hand with farmers to lead the way, supporting them with tools, resources—and most importantly, market access—to make the shift to regenerative agriculture."
Farmers enrolled in Cargill RegenConnect will implement regenerative agriculture practices of their choosing beginning this fall into the next planting season. Practices that will qualify include cover crops and reduced- or no-tillage.
In a study of 100 farmers across nine states conducted by The Soil Health Institute and supported by Cargill, researchers found that soil health management systems increased incomes for 85 percent of farmers growing corn and 88 percent of farmers growing soybeans. The average income for corn growers increased by $52 per acre and $45 per acre for soybeans. Additionally, farmers reported reduced average costs to grow corn by $24 per acre and soybeans by $17 per acre.
Cargill has partnered with carbon measurement firm Regrow to help farmers Measure, Report, and Verify (MRV) carbon outcomes using in-field data, remote sensing, and crop and soil health modeling. The Regrow MRV platform ensures easy enrollment, secure data collection, and provides farmers with transparent measurement and verification options.
Despite Cargill's claims, there is some controversy about the emerging carbon markets where farmers will be paid for adopting certain regenerative agriculture practices that help to sequester carbon in the soil and help mitigate climate change. There are uncertainties about how carbon behaves in the soil and how to measure carbon in the soil. Critics are also concerned that the markets could lead to further consolidation in agriculture, and there are questions around data ownership.
While Cargill is offering its own carbon marketplace, companies such as Indigo, Nori, and CIBOare developing models that aim to offer farmers ways to access the markets. It remains to be seen whether other large food companies making regenerative agriculture commitments such as Danone and General Mills will create their own carbon marketplaces—as Cargill has done—or access a third party program.
Sources: Cargill, GreenBiz
To view source articles, visit:
https://www.cargill.com/2021/cargill-introduces-new-revenue-stream-for-farmers
https://www.greenbiz.com/article/cargill-aims-connect-farmers-carbon-offset-buyers
Organic & Non-GMO Insights October 2021