Quality assurance plan benefits U.S. soybean and specialty grain markets, provides assurance to global food manufacturers
The Specialty Soya and Grains Alliance (SSGA) recently introduced U.S. Identity Preserved, a quality assurance program that U.S. grain and oilseed exporters can use to help market their products to international buyers and educate them about their value. SSGA calls the program "a significant advancement in food traceability for food manufacturers, processors and exporters."
The global agriculture market increasingly values grains with specific traits and qualities such as variety, protein and sugar levels, color, size, or flavor as opposed to generic commodity grains. The U.S. Identity Preserved program aims to assure international buyers that the products they buy contain those traits and qualities, and that they are traceable from the farm.
"Buyers are asking for this"
The U.S. Identity Preserved program standard was developed over a 2½ year period in consultation with overseas buyers and U.S. companies, according to Eric Wenberg, executive director, Specialty Soya and Grains Alliance.
"Grain suppliers in the north central region wanted a brand, and buyers overseas have been asking for this," he says. "Buyers want more information and security in their purchasing, and they've expressed satisfaction with identity preservation."
Identity preservation (IP) means preserving the unique identity or purity of a product, grain, or oilseed through all aspects of production, processing, and transportation.
There are several identity preservation systems currently operating in the U.S. Several such as the Non-GMO Project and NSF's non-GMO program focus on non-GMO verification of a wide range of products from seeds to food products. The Association of Official Seed Certifying Agencies (AOSCA) has offered an Identity Preservation program for many years through state crop improvement associations.
But while many of those programs have focused on verifying products for U.S. domestic markets, U.S. Identity Preserved focuses on helping grain and oilseed suppliers sell their products to international buyers.
In fact, many U.S. grain suppliers have had IP systems in place for many years to preserve the purity of non-GMO soybeans that they sell to overseas buyers, particularly in Asia.
U.S. Identity Preserved provides those suppliers—as well as other suppliers of IP grains and oilseeds—the third-party assurance that their overseas buyers want.
"With our U.S. Identity Preserved designation, we're delivering a quality assurance plan that brings together the U.S. IP industry and reinforces the United States as a quality origin for those IP crops," Wenberg says. "U.S. Identity Preserved will help U.S. processors and exporters broaden access and open more foreign markets, as well as better compete in the international market."
Verifies a company's own IP system
Unlike the Non-GMO Project, which is a comprehensive standard for GMO avoidance with requirements for testing, segregation, and traceability, U.S. Identity Preserved verifies a company's own IP system to ensure the company is following its own protocols.
U.S. Identity Preserved is not limited to non-GMO soybeans. The program can be used for a range of grains and oilseeds that require identity preservation including non-GMO and different varieties of corn as well as barley, sorghum, wheat, and more.
The program is open to all exporters of U.S. grains and oilseeds, provided they meet certain criteria, including a written, verifiable Identity Preserved Assurance Plan.
A company's assurance plan is audited for renewal each year.
There is a "a very reasonable cost" to participate in U.S. Identity Preserved, Wenberg says.
"This is not another system of bureaucracy but a system of marketing."
U.S. Identity Preserved companies can use the program's logo on marketing materials such as packaging, business cards, and tradeshow signage.
Unified U.S. quality assurance mark
U.S. Identity Preserved offers suppliers of IP grains and oilseeds a unified U.S. quality assurance mark that can boost the value of U.S. agricultural products and help attract more international buyers.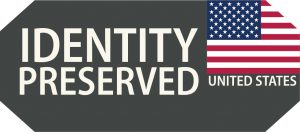 International customers can order what they need for the future so IP producers can grow it today. This ensures quality, consistency and safety of food; fork-to-farm traceability, and a dependable supply so it is worthwhile for growers and customers alike.
U.S. Identity Preserved can help U.S. companies build a strong reputation in the international marketplace, according to Wenberg.
"A company will do all that it can in a premium market to preserve, defend, and protect that reputation," he says.
To date, nine companies have joined U.S. Identity Preserved, and the goal is to have 30 companies join in the first six months.
"We hope for agreements with lots of IP providers so that we can have as large and beneficial a tent as possible to cover the United States," Wenberg says.
Global Processing, an Iowa-based supplier of organic and non-GMO soybeans, was one of the first companies to join the program.
"As a launch partner, Global Processing will begin using this new, industry-defining mark that signifies the value of U.S. Identity Preserved field crops," said Rob Prather, chief strategic ambassador at Global Processing, Inc. "This program enhances our offerings in sustainable, traceable, and regenerative products ensuring a stable, consistent and healthy global food supply."