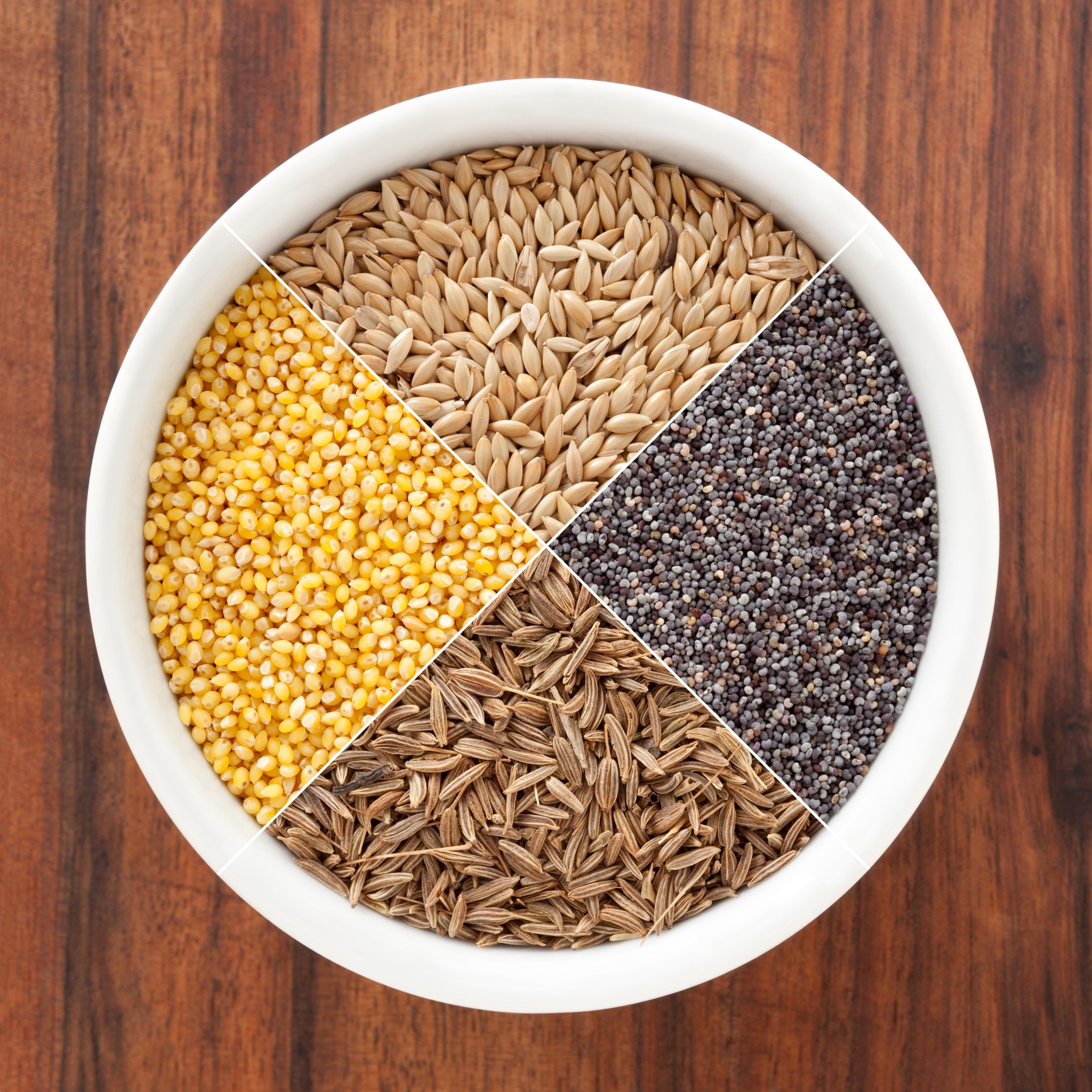 Organic seed suppliers see demand for organic seed continuing to grow as more and better organic seed varieties become available and more farmers transition to organic. The organic seed market faces challenges as the National Organic Program rules continue to allow organic farmers to plant untreated conventional seed if there are not enough supplies of organic seed.
More demand for organic corn, cover crop seeds
At Albert Lea Seed, a leading supplier of organic and non-GMO corn and soybean seeds in Minnesota, company president Mac Ehrhardt sees continued growth in demand for organic seed.
"There's demand for the range of organic seed; that means not just organic corn and soybean seeds, but also organic oats, organic sorghum sudangrass, red clover. and organic cover crop seeds," Ehrhardt says.
At Great Harvest Organics, which sells organic corn and soybean seeds, sales and operations manager David Ross sees steady business. "What we're seeing is pretty similar to what we've seen in the past."
Both Ehrhardt and Ross expect to see more organic corn planted this year after farmers planted more organic soybeans the past two years due to prices as high as $40 per bushel for the beans.
"I think we're going to see a bounce back in organic corn this year," Ehrhardt says. "Farmers were planting soybeans because the value proposition was high, and right now the organic corn price is strong."
Ross sees an additional 50,000 to 75,000 acres of organic corn being planted this year.
There is also a strong demand for both conventional and organic cover crop seeds as the regenerative agriculture trend with its focus on soil health continues to grow.
"Demand from conventional farmers for cover crop seed just skyrocketed over the last five years," Ehrhardt says. "We also see continued growth and demand for organic cover crop seeds."
One-half of organic corn grown using conventional corn seed
Ross and Ehrhardt estimate that half of the organic corn being grown in the U.S. is planted with conventional untreated seeds. This is because of the loophole in the NOP rules allowing farmers to plant conventional seed.
"That's a heck of a large percentage for organic farmers to be using conventional untreated seed," Ehrhardt says. "It's not as necessary as it used to be because of the availability of better organic corn seed varieties."
According to Ross, many organic farmers choose to plant the non-GMO seed because it costs much less—as much as $100 a bag—than organic seed.
"I see a lot of guys waiting to see that organic seed is sold out, and then they can buy Pioneer untreated non-GMO seed," he says. "If you can save $100 on a bag of seed, I get it."
Should the loophole be closed? Ross says organic farmers should be required to plant increasing amounts of organic seed every year.
"Over time, farmers should have an ever-increasing percentage of organic seed planted," he says. "This helps the organic seed companies and would be better for everybody. Farmers buying seed corn from Pioneer undermines everything I do."
Balancing act
Luke Howard, Albert Lea's director of new market development, agrees. "Maybe the (organic rule) needs to be redefined so more people are encouraged to look for other options. If there's a farmer growing 1000 acres of organic corn and none of those acres are planted with organic seed, a certifier should say 'You have to grow 10% of your acres with organic seed this year, then 15% next year, and keep improving that number.'"
Organic certifiers have a balancing act. "They have to balance this improved availability of organic seed varieties with farmers saying, 'I couldn't get the seed variety that I wanted (as organic),'" Ehrhardt says.
Still, he opposes closing the loophole allowing the use of conventional untreated seeds.
"There are always going to be cases where there's nothing else available (but conventional untreated seed)," Ehrhardt says. "If I'm an organic spinach grower, it's pretty tough to get organic spinach seeds."
Also, the larger the organic farm the less likely they are to use organic seeds.
"If a farm wants to plant 4,000 acres of organic wheat, they can't go buy 4,000 acres of organic wheat seed," Ehrhardt says. "There are supply chain issues at that scale that we have to learn to deal with."
"Genetics that are as good as anything our customers can buy"
Ehrhardt says the organic seed industry is improving and providing more seed varieties for farmers.
"It has grown a lot over the last 20 years and there's pretty good availability of competitive varieties now. The argument farmers always used to make was: 'Well I can't get anything as good as conventional untreated seed,' and I think that's less true every year, especially with corn and soybeans."
Contrary to biotech and agribusiness industry claims, yields of organic crops like corn are competitive with GMO varieties. Albert Lea Seeds puts its organic corn varieties into seed trials with other conventional and GMO varieties with positive results.
"The reason we do that is to show that our varieties yield as much as Pioneer, DeKalb, or other conventional seed company varieties," Ehrhardt says. "We have genetics that are just as good as anything our customers can buy."
"Organic acres will continue to increase"
More farmers are transitioning from conventional to organic production. "We do continue to see transition even though there's not a strong incentive to switch when conventional grain prices are high," Ehrhardt says. "There continue to be people who want to transition because they're tired of using (agricultural) chemicals."
Howard says organic still provides economic advantages to farmers. "If we can provide a more profitable way for American farmers to grow their crops with certified organic, that's a win for a lot of reasons."
Ross thinks the number of farmers transitioning has slowed because of the higher commodity corn and soybean prices. But he also says: "A high commodity price can help farmers through the three-year transition" because they can earn more money growing non-GMO corn or soybeans during the transition.
Overall, Ehrhardt says the organic seed market is maturing and will continue to grow.
"It's not an insignificant niche anymore. The market has gotten large enough that we now have access to the best available genetics, which has changed from where it was 20 years ago. We feel strongly that organic acres will continue to increase in the United States."