Long-time anti-GMO activist and healthy food advocate Jeffrey Smith recently launched a new initiative, Protect Nature Now (PNN), to address the "new global threat from GMOs." In particular, PNN aims to educate people about the threats posed by new gene editing technologies to the planet's ecosystems.
According to Smith, "older" genetic engineering techniques were used mostly by large biotechnology companies like Monsanto. But gene editing techniques are widely accessible to thousands of laboratories.
"When it was just a few GMOs being introduced here and there, it was a different story, and we could focus our efforts on GM food to stimulate the market demand for non-GMO food. This has already resulted in the beginning of a tipping point," Smith says. "Now, there are tens of thousands of labs that can easily genetically engineer microorganisms and other species. No one is paying attention to the bigger picture. What happens if they all rush to introduce their proprietary organisms en masse into the ecosystem? Then we are eliminating the products of billions of years of evolution in the favor of the products of a lab technique whose number one most common result is surprise side effects."
Smith refers to a growing body of research documenting unintended consequences of gene editing techniques such as CRISPR. A 2018 paper published in Nature Biotechnology found that CRISPR could cause large unexpected deletions to a cell's genome. Scientists in the study tried removing a gene in male mouse embryonic stem cells, and in many cases, large chunks of DNA, perhaps thousands of base pairs long, were lost. A 2019 study published in the Nature journal Communications Biology found that a new tool for analyzing CRISPR edits revealed frequent production of unintended edits.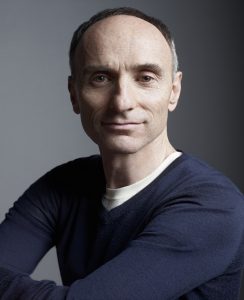 "It's hard to explain to those who've just been subject to the disinformation campaigns of the biotech industry just how dangerous and unpredictable these things are," Smith says. "They can create hundreds and thousands of mutations that are accidental and even the changes that are done on purpose can have downstream effects which we will never know about. It's not rocket science, it's far more complicated."
Smith, executive director of the Institute for Responsible Technology (IRT), has been a tireless advocate to educate people about the risks of genetically engineered foods for nearly 25 years. His books, including Seeds of Deception and Genetic Roulette, along with educational videos, helped inspire thousands of Americans to oppose genetically modified foods and advocate for mandatory GMO labeling and non-GMO food choices. Smith was also a major promoter of the Non-GMO Project, the leading non-GMO certification program in the U.S., which has verified more than 50,000 products.
Now with Protect Nature Now, Smith is shifting his focus from GMOs in the food supply to alerting people to the global ecosystem threats posed by products of gene editing.
"Here, food choices are not sufficient to stop the widespread introduction of (gene edited) algae, fungus, bacteria, trees, grasses, insects, fish, etc., so we need a much more comprehensive solution," he says.
Smith and IRT want to align with other groups working to address climate change and other global environmental issues.
"We are fortunate that there are more people concerned about planetary survival today than at any other time in history. Global warming, or global climate chaos, the threat to our oceans and soils, extinctions, have all alerted a large percentage of the population to the impact humans may be having on the ecosystem and have mobilized tens of millions," Smith says. "The role of the Institute for Responsible Technology is to help organize and manifest a global movement. In order for us to be successful, it is required that groups focused on other things adopt this as an additional plank in their campaigns."
According to Smith, Protect Nature Now's mission is to collect, curate and create educational materials and videos, and to recruit participating individuals, organizations, and leaders in many areas addressing global environmental threats such as climate change.
"We would like to disseminate a lot of very powerful messaging right away so that people can be alert to the problem and spread short videos and resources around in large numbers, so we can sound the alarm," Smith says.
Based on his success raising awareness about the threats posed by GMOs in the food supply, Smith is confident Protect Nature Now can achieve similar success.
"I'm hoping we can create a tipping point of consciousness so that the world realizes the potential impact from gene editing as replacing nature in this generation in an irreversible way. Although we are small, we have the capacity to protect the planet if we are producing materials that resonate."
For more information, visit Protect Nature Now at https://protectnaturenow.com/.
Sources:
Michael Kosicki, Kärt Tomberg & Allan Bradley, "Repair of double-strand breaks induced by CRISPR–Cas9 leads to large deletions and complex rearrangements." Nature Biotechnology, Volume 36, August 2018.
Sansbury, B.M., Hewes, A.M. & Kmiec, E.B. "Understanding the diversity of genetic outcomes from CRISPR-Cas generated homology-directed repair."  Communications Biology 2, 458 (2019).