Looking at our broken food system in the U.S.—lifeless soil, food stripped of important micro-nutrients, farmers struggling, and industrial agriculture practices harming both human and planetary health—where does one begin to repair it? Non-profit Basil's Harvest has created a model to weave together three isolated pieces of this complex, multi-faceted puzzle—farm practices, food systems, and the healthcare industry—to build dynamic regenerative food systems that create healthy communities. A resilient, healthy food system connects the health of people, farms, and the soil, said Erin Meyer, who launched Basil's Harvest in 2019 in Illinois "to connect the dots." "The siloed areas of food, farm, and health need to be bridged to create a new paradigm," she said. Her vision: Active collaborations between farmers, research scientists, academia, businesses and institutions, and health systems to create and deliver nutrient-dense food to communities, while restoring our soil and ecosystems, restructuring our agricultural system, and mitigating climate impacts.
"We want to create new markets for farmers and processors, and increase regional demand for regeneratively grown products," said Erin. "Simultaneously, we provide research and data to support soil health and its capacity to improve the nutrient density of food."
Healthcare professionals learn the direct link between food and health
As regenerative agriculture emphasizes, it all begins underground—with the soil. The soil microbiome—the dynamic microorganisms including bacteria, archaea, and fungi—has the potential to change the nutrient quality of the crop. Those who consume foods grown in a healthy soil microbiome are more likely to have an improved gut microbiome. With nearly ¾ of global deaths due to lifestyle/diet diseases, our ultra-processed foods, red meat, high-sugar foods, and minimal fruits and vegetables play a significant role in our health.
"Medical students and residents have very little nutrition education and are not introduced to soil health or agriculture in their studies," Erin said. "Professionals in farming, food, and health systems overall don't understand the link. Our culinary medicine initiative shares what we're learning from our soil and nutrient density research to empower new leadership—healthcare professionals learn through experiential training and education the direct link between food and health."
Erin's background illustrates how she put together her own dots. After ten years as a clinical dietitian, specializing in diabetes, she went to culinary school so she could provide more support to her patients. She also began doing organic gardening on a 12-acre farm in central Illinois—and created a business selling herbal-infused vinegars at farmers markets. "My Italian family gardened, and my husband's German family farmed…we learned about baking, canning, and fermenting foods."
Regenerative oats project
Erin later acquired a master's degree in Sustainable Food Systems and worked at a non-profit connecting professional chefs and bakers to their food sources. These experiential programs strengthened awareness of the link between the farmer and the social/economic/cultural/environmental impacts of the food.
"I realized a key missing piece was the healthcare system," she said. Basil's Harvest's first initiative was Regional Agriculture in the Heartland—a Farm-to-Hospital Model in the Upper Midwest. The goal: to build a regional supply chain and economy for regenerative foods for procurement by institutions—by partnering with OSF HealthCare Saint Francis Medical Center in Peoria, Illinois. OSF committed to buying 4,000 lbs. of regenerative organic oats annually grown at Doubting Thomas Farms in Moorhead, Minnesota, processed by Janie's Mill in Ashkum, Illinois.
"[The medical center] is a primary employer, serving three meals a day, seven days a week," Erin said. "This model for values-based procurement strengthens local economies, environmental sustainability, valued workforce, animal welfare, community health and nutrition."
The oats served to hospital patients have 32% total antioxidant level, twice as high as oats tested from a national brand. OSF Healthcare is a 15-hospital system. In November, a second OSF hospital began sourcing regional oats from Janie's Mill. Erin teaches some of the courses in culinary medicine at UICOM, Peoria, IL.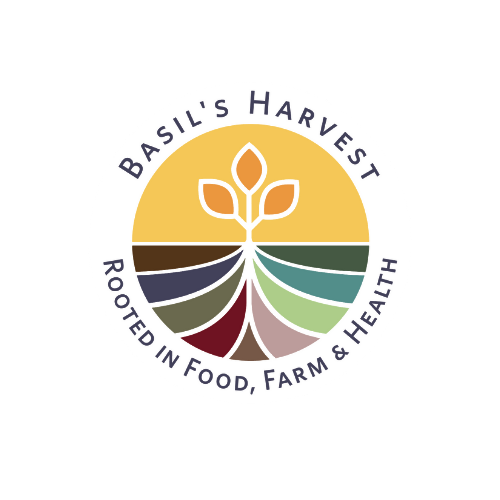 "The future of our agricultural system will determine the future of our planet"
The second initiative—The Coalition of Regenerative Agriculture, Food, and Health Professionals (CRAFH)—is a team of farm, food system, and health leadership working to advance the benefits of regenerative agriculture to improve climate change and human health through education, research, and outreach. CRAFH aims to build relationships across siloed systems to increase research capacity in soil and water health, the gut microbiome, and production and consumption of healthy foods. Ultimately this will lead to increased acreage for regenerative agriculture, transformative health professional knowledge and skills, improved human and environmental health, and economic empowerment of stakeholders.
"The future of our food and agricultural system will determine the future of humanity and our planet," Erin says. "Viable regenerative farming is key in this nexus. Institutions like healthcare and universities have the opportunity to share their voices and purchasing power to grow local and regional economies, while building food and farming systems offering multiple human and environmental benefits."
Another initiative, Ecosystem Research, led by scientist Dr. Carl Rosier, indicates growing evidence suggesting that a connection exists between soil health and food quality. Additional research is required to further confirm the connection between soil health, regenerative agriculture, and human health.
Basil's Harvest partners with the Rodale Institute, Bionutrient Institute, universities, farms, medical centers, and other non-profits to refine expertise and maximize avenues to reach communities.
"This process isn't linear, and it shouldn't be," Erin noted. "We are working in an area that is cutting edge—there is no map. In the age of climate change, we must consider transformative solutions. These are the transformations needed to ensure a sustainable future for our living systems."