Agroforestry shows great promise as regenerative ag technique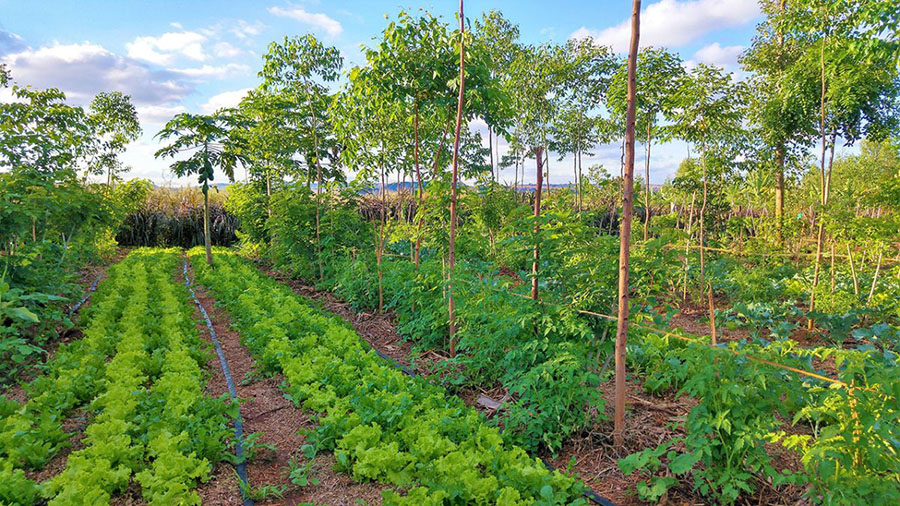 Published: May 27, 2023
Category: Regenerative Agriculture
Trees represent one of the most promising regenerative agriculture techniques, according to Ethan Steinberg, CEO and co-founder of Propagate, an agroforestry startup.
The U.S. Department of Agriculture defines agroforestry as "the intentional combination of agriculture and forestry to create productive and sustainable land use practices."
There are five main agroforestry practices: alley cropping or planting crops in between rows of trees; silvopasture, which incorporates trees, pasture, and forage into a single system; forest farming or growing crops under a forest canopy; riparian forest buffers, which involves maintaining trees, shrubs,  and grasses along waterways; and windbreaks, or lining fields with trees to protect crops and soil from wind.
According to Project Drawdown's 1.5 degree celsius scenario, these agroforestry practices have greater carbon sequestration potential than regenerative annual cropping, which is getting the most attention today.
Other benefits of agroforestry include better water quality, soil health., and biodiversity outcomes than simplified row crop agriculture, as well as increased biodiversity. 
Propagate's business model focuses on supporting farmers and landowners with technology and financial solutions for agroforestry transitions.
But, less than 1% of U.S. agriculture now uses these practices. Only one project, expanding agroforestry production and markets, led by The Nature Conservancy with Propagate, Cargill, Danone, Simple Mills, General Mills and Applegate along with a large network of technical and academic partners, has agroforestry as its main focus.
Kris Johnson, director of North American agriculture at The Nature Conservancy, says that agroforestry has been an underused tool in the NGO's toolbox to date but that they will deploy it at a greater scale going forward. "The priority outcomes we care about in agriculture include more resilience, more diversity, better habitat for biodiversity, better impacts for water and for climate, and improved livelihoods for farmers and rural economies. Agroforestry checks a lot of those boxes," he said.
Source: GreenBiz
To view source article, visit: https://www.greenbiz.com/article/agroforestry-regenerative-technique-getting-overlooked-us
Organic & Non-GMO Insights June 2023