7th annual Organic & Non-GMO Forum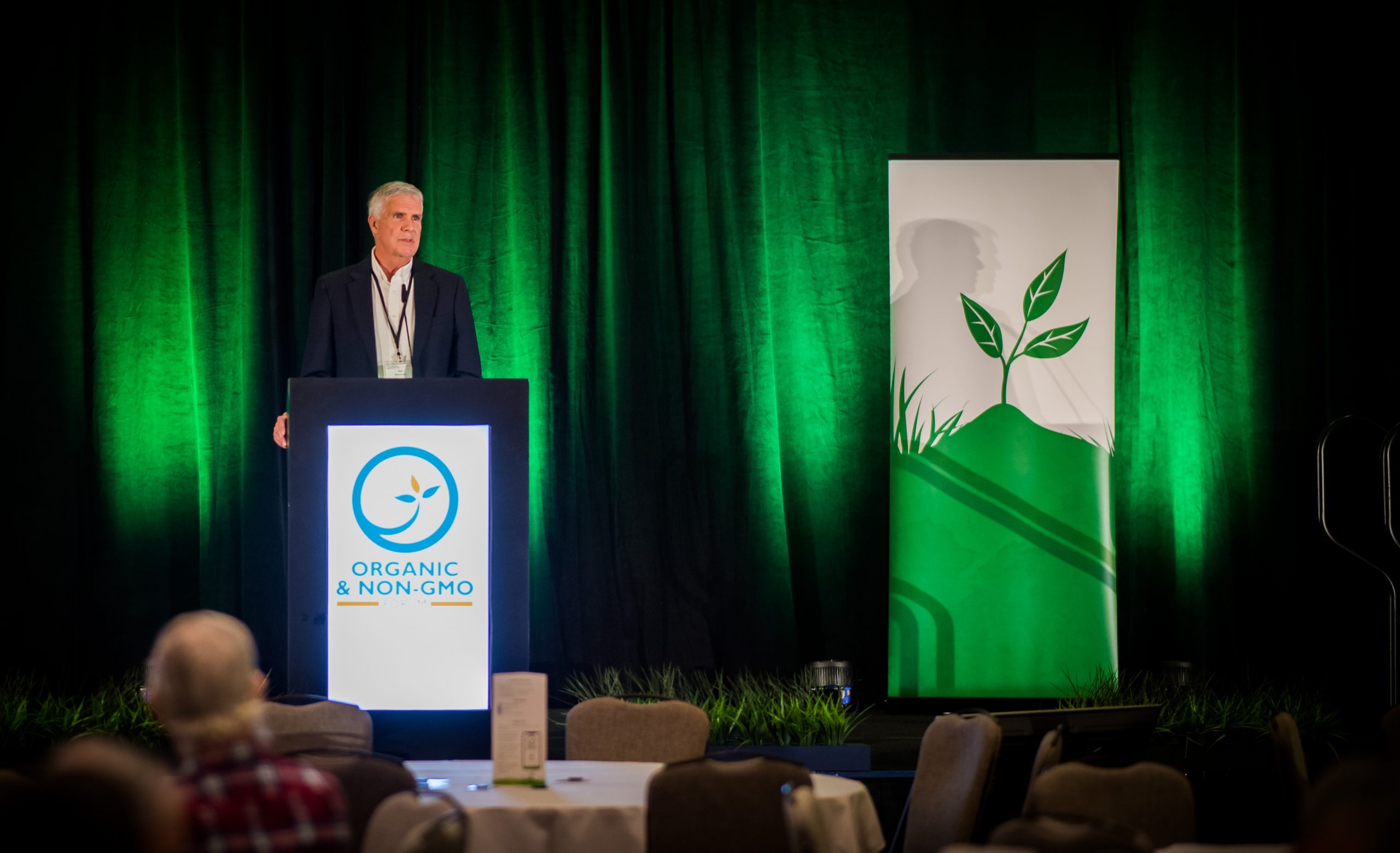 Published: October 7, 2021
Category: Market News
The 7th annual Organic & Non-GMO Forum will take place in-person, December 1-2 at the Hyatt Regency in Minneapolis and focus on the opportunities, innovations and challenges in the burgeoning plant-based sector.
The ONG Forum brings together producers, processors, manufacturers, buyers, investors, and others in the supply chain to discuss the challenges, opportunities, and constant changes in the organic and non-GMO grain and oilseed industries.
This year's keynote speaker, David Hightower, founder of The Hightower Report, which publishes one of the most widely read daily commodity wires in the world, will start the day-and-a-half conference off discussing sustainability and the unprecedented inflation that organic and non-GMO grains are now facing.
Continuing the conversation at the event will be speakers from Bühler Group, a multinational plant equipment manufacturer; The Rodale Institute, which leads the way in organic agriculture research; Mercaris, a market data company covering the organic sector; Specialty Soya and Grains Alliance (SSGA), a national association of companies focused on production, processing and shipping of U.S. Identity Preserved field crops and their related products worldwide; and Motif FoodWorks, Inc., an innovative startup that is reinventing the way science is applied to make plant-based foods better tasting, more nutritious and more sustainable.
For this event – which traditionally includes attendees from at least 7 countries and 30-plus U.S. states – conventional food and specialty ag decision-makers gather to network with those in "the know" and delve deeper into topics, such as the below, which are highlights from the 2021 agenda:
Dethroning King Corn: The End of an Era?
Understanding the Organic Consumer
Connecting the Dots in Global Trade
Emerging Opportunities for U.S. Producers
The Quest for Sustainability in Farming
Understanding the Plant-Based Consumer
A Path to Increased Organic Acres
To learn more, visit ongforum.com.
Organic & Non-GMO Insights October 2021