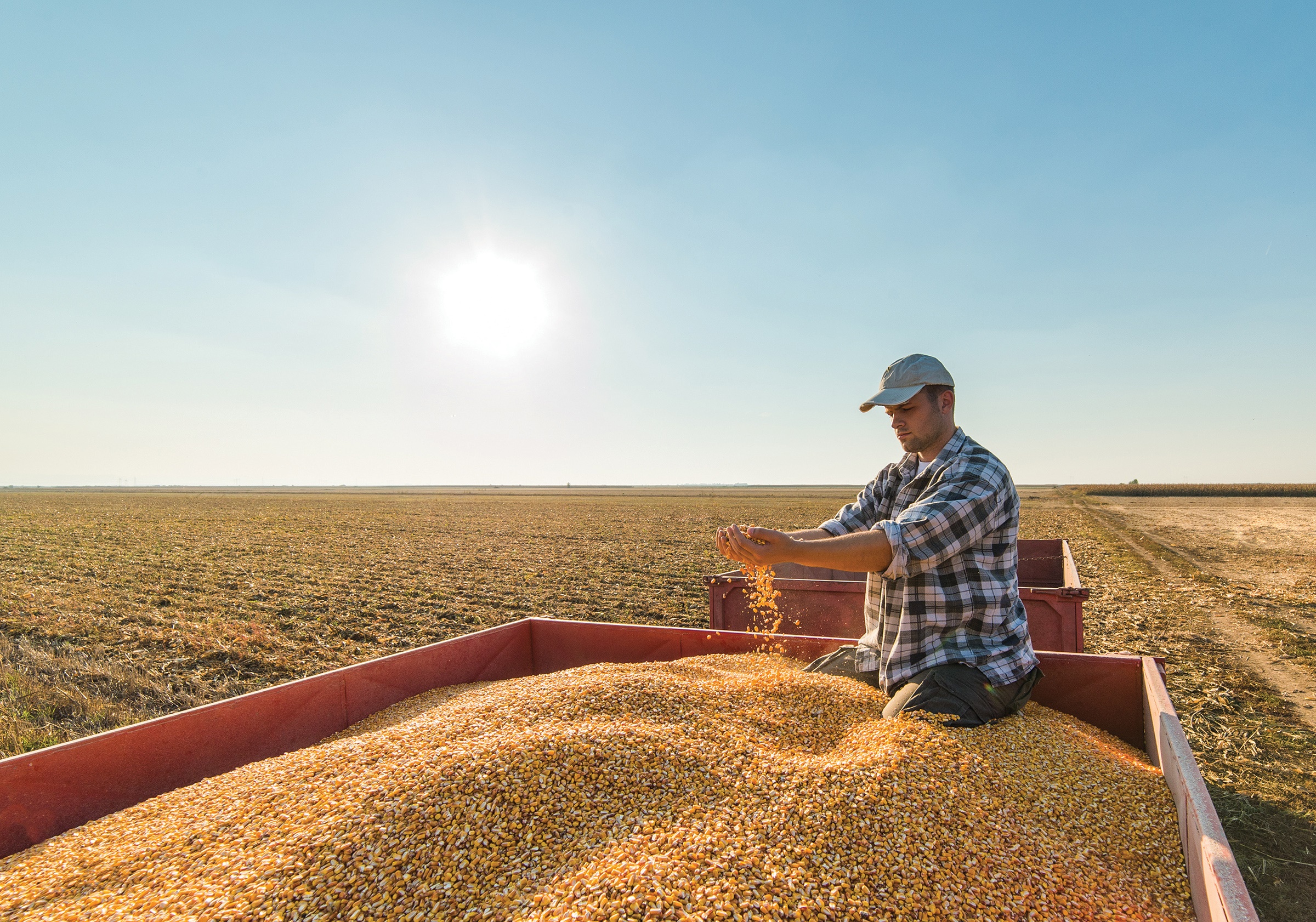 The following companies are offering contracts to farmers to grow non-GMO and organic grains in 2023:
Baird Seed Company
Williamsfield, IL
Phone: 309-531-1937
Email: bairdseedcompany@gmail.com
Contact: Curt Haynes
Contracts offered: Variety specific Non-GMO soybeans, high-protein non-GMO soybeans, organic soybeans.
Bluegrass Farms of Ohio
Jeffersonville, OH
Phone: 740-426-6683
Contact: Criss Calvin
Contracts offered: Non-GMO and organic soybeans contracts.
Choice Grain, LLC
Woodbury, MN
Phone: 651-800-4885
Email: tkopp@choicegrainusa.com
Contact: Thomas Kopp
Contracts offered: Non-GMO and organic corn, soybeans, peas, lentils, and small grains.
Clarkson Grain
Cerro Gordo, IL
Phone: 800-252-1638
Email: info@clarksongrain.com
Contact:  John Merna or Earl Pelak
Contracts offered: Corn—organic white, yellow, blue; corn—non-GMO white, yellow, blue; soy—organic and non-GMO
Consolidated Grain and Barge Co.
Mandeville, LA
Phone: Organic: 812-218-9331; Non-GMO 985-809-8602
Email: Organic: organicgrain@cgb.com; Non-GMO: beebe@cgb.com
Contracts offered: Organic corn, organic soybeans, organic wheat, organic oats, non-GMO corn, non-GMO soybeans.
Field Farms Marketing, Ltd.
Petrolia, ON Canada
Phone: 519-882-2976
Email: info@ffmltd.caor Rita@ffmltd.ca
Contact: Rita Felder
Contracts: Organic corn, organic soybeans for food and feed, organic wheat, organic barley, organic oats. We offer pickup and delivery everywhere in North America.
F.W. Cobs Company, Inc.
St. Albans Bay, VT
Phone: 888-531-4888
Email: info@fwcobs.com
Contact: Ben Howrigan
Contracts offered: Corn, soybeans, barley, wheat, peas, oats, screenings.
Healthy Food Ingredients
Fargo, ND
Phone: 844-275-3443
Email: info@HFIfamily.com
Contact: Colin Pierce
Contracts offered: Organic and conventional flax, dry edible beans, pulses, cereal grains.
IP Agri Trading, Inc.
Sidney, BC Canada
Phone: 250-655-6688
Email: admin@ipagri.com
Contact: Steven Scholze, managing director
Contracts offered: Dry edible beans, special crops and food-grade soybeans for tofu, soymilk, tempeh, sprouts, natto, etc.—all non-GMO, all grades. Emphasis on certified organic production.
KG Agri Products, Inc.
Marysville, OH
Lathrop Food, Seed and Grain / The Redwood Group, LLC
Lathrop, MO | Pleasant Hill, MO | Mission, KS
Phone: 816-528-4255 or 913-609-0029
Contact: Michael Moritz or Andy Determan
Contracts offered: Non-GMO soybeans, organic yellow soybeans, organic sorghum, black soybeans, popcorn, non-GMO yellow corn.
Montana Specialty Mills, LLC
Conrad and Great Falls, MT
Phone:406-761-2338
Email: info@mtspecialtymills.com
Contact:Merchant Team
Contracts offered: Organic yellow mustard, organic canola, non-GMO canola, yellow mustard, brown flax.
Mosher Products, Inc.
Cheyenne, WY | Bushnell, NE
Phone: 307-632-1492, cell/text 307-630-2566
Email: Leonard@wheatandgrain.com
Contact: Leonard Mosher
Contracts offered: Organic wheat, organic millet, organic white wheat, organic corn, organic barley and oats, organic feed grains. Corn borer certification, heavy metal testing. Trans-loading, trucks, rail UPRR.
Nature's Organic Grist
Golden Valley, MN
Phone: 651-253-5292
Email: Eric@naturesorganicgrist.com
Contact: Eric Fast
Contracts offered: Hard red spring wheat, hard red winter wheat, durum wheat.
Oliver Ag Solutions LLC
Redmon, IL
Phone: 217-712-0067
Contact: Bart Morgan
Email: bm4020@outlook.com
Looking to contact: Non-GMO soybeans, non-GMO waxy corn.
OPINS Co-op
North Bend, NE
Phone: 402-720-2614
Email: mike@AGPMC.com
Contact: Mike Williams
Contracts offered: Contract for all row crop grains—organic and non-GMO. We also have a potential new list of alternate crops for development with end users' pricing developing if producers are interested. Forward and spot contracts are done daily. Arrange the best trucking that works for the producers' time frames. Grains move from producer to end users' site to maximize producers' profit. Operating in multiple Midwestern states.
Rovey Specialty Grains, LLC
Farmersville, IL
Phone: 217-227-4541
Email: derekr@roveyseeed.com
Contact: Derek Rovey
Contracts offered: Non-GMO and organic white, yellow, and blue corn.
Simmons Grain Co.
Salem, OH
Scoular
Omaha, NE
Phone: Non-GMO: Andres, IL: 708-258-3268, Organic: Omaha, NE: 402-342-3500
Email: IPGrains@Scoular.com
Contact: Matt O'Hern
Contracts offered: Non-GMO or organic: corn, soybeans, wheat, meals, and other.
Stonebridge, Ltd.
Cedar Falls, IA
Phone: 319-277-4277
Email: Luke@Stonebridgeltd.org
Contact: Luke Anderson
Contracts offered: Non-GMO and organic soybeans and seed.