Can a major beer brand help increase organic farming acres in the United States? That's the aim of a new initiative by brewing giant Anheuser-Busch to support the growth of the company's Michelob ULTRA Pure Gold, the first national beer brand in the U.S. to be certified organic. Anheuser-Busch's "Contract for Change" aims to help farmers through the three-year transition period to organic by providing long-term contracts and paying premium prices for transitional and organic crops, while helping grow the organic industry.
Addresses challenges of increasing organic grain production
Anheuser-Busch is well-positioned to launch such an initiative, according to Jess Newman, the company's director of U.S. agronomy.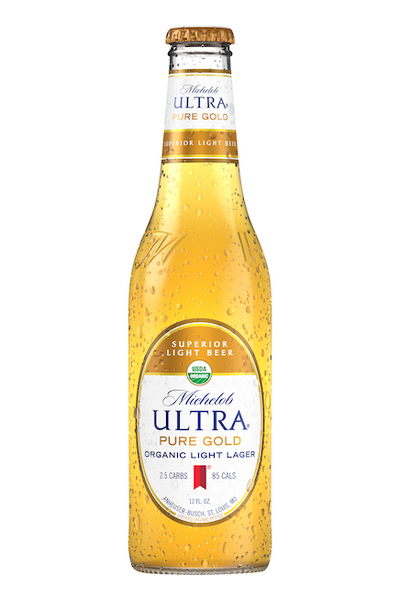 "We are highly vertically integrated into agriculture," she says. "We breed our own barley varieties, we direct contract our own seed, and bring it into our own seed facilities. We own grain elevators in three different states and malt plants in two states, and we brew our own beer and take it to consumers. It's a complete 'seed to sip' process."
Anheuser-Busch works with 1,000 U.S. farmers who grow barley, rice, and hops for the company's products.
The Contract for Change aims to increase production of organic barley used to make Michelob ULTRA Pure Gold, which is the sixth-fastest-growing beer brand in the U.S. with sales increasing by 200 percent since last year. A popular television commercial at the 2019 Super Bowl featuring actress Zoe Kravitz increased awareness of the brand.
To develop the Contract for Change, Anheuser-Busch sought advice from the Sustainable Food Lab (SFL), a non-profit organization that helps organizations implement innovations in sustainability in food production. Anheuser-Busch is an SLF member.
Elizabeth Reaves, SFL's senior program director of agriculture & environment, said Anheuser-Busch has been innovative in supporting crop diversification and income diversification for farmers through direct contracting.
"They understand they can play a role by providing a market for some alternative crops," she says.
Reaves says SFL shared findings of a recent report, US Organic Grain—How to Keep it Growing, that identified key challenges to helping farmers transition to organic.
One of the main challenges is the uncertainty that farmers will have a market for their crops through the transition to organic.
Newman says Anheuser-Busch can provide that assurance because of the long-term relationships they have with their contract farmers.
"It was a no-brainer to say; we'll find a contract for four to six years, however long it takes to get transitioned. Our commitment is to buy any of the barley in that time period."
Anheuser-Busch will pay a premium price for both the farmers' transitional and organic crops.
They will also help farmers find markets for other crops grown in rotation with organic barley, including sugar beets, potatoes, and alfalfa.
"While we can't buy all the rotation crops, we can help connect our growers to partners or other potential buyers. We're working across the industry to try and forge those relationships," Newman says.
Another challenge facing transitioning farmers is having access to crop advisors who can provide technical assistance about organic production. Anheuser-Busch's staff of 15 agronomists can help provide that expertise. They will also work with the University of Idaho extension, which also has organic crop knowledge.
"Give barley growers an opportunity to try organic"
Anheuser-Busch will launch a pilot program for the organic transition in Idaho, one of the company's main barley-growing states along with Minnesota, North Dakota, and Montana. The company also has a malt plant for organic barley in Idaho.
Newman says there is a lot of interest among farmers for the Contract for Change. "We see demand from growers who want to understand how organic can add value on their farm, help diversify it, and give them more choice. The whole point of the contract is to take a grower who's never grown organic before and give them that opportunity."
Dan Lakey, owner of Lakey Farms in Soda Springs, Idaho, is participating in the Contract for Change. He is growing 115 acres of transitional organic barley on his family's 7500-acre farm.
"We are always looking for new opportunities on our farm," Lakey says. "For several years we have been using less chemicals and fertilizers, and we are curious to see if our farm can grow organic crops."
Lakey has been using regenerative farming methods that build soil health such as minimal tillage, cover crops, and diverse crop rotations.
"I want to do better than being sustainable. I want to regenerate the land I got," he says.
Lakey says the Contract for Change could inspire other barley farmers to transition to organic.
"It may allow some current barley growers, who are hesitant about changing, an opportunity to try organic with a promise that they will have a buyer for their crops."
Newman credits the Sustainable Food Lab as an advisor and facilitator in working to solve organic transition challenges.
"We stand on the shoulders of many wonderful companies that have worked hard to figure out how you can solve these gaps," she says.
Reaves says Anheuser Busch's Contract for Change can benefit both organic and conventional farming.
"There's a big opportunity for them to build a partnership around soil, water, and the learning that can be generated between organic and conventional systems. There's a lot of good exchange can come from both."
Anheuser-Busch is the latest large company to launch an initiative to help farmers transition to organic production. Other companies that have launched similar initiatives include General Mills, Ardent Mills, Costco, Bunge North America, and The Andersons.
Newman thinks the Contract for Change can help the organic industry as a whole.
"I think it's exciting to see a big company and a fast-growing brand being excited about supporting the industry as a whole. I think it will help shine a light on the good work that the organic industry is already doing."